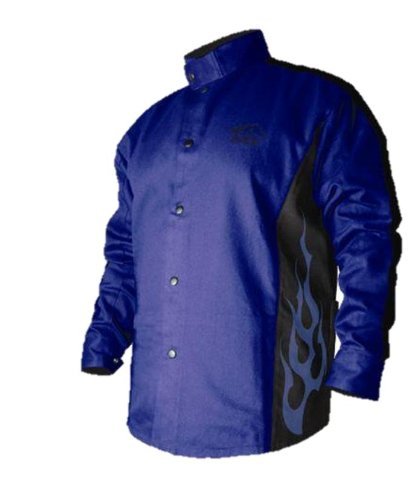 BXRB9C-L BSX Stryker FR Welding Jacket comes with awesome features to protect your skin during welding works. If you are a serious welder, you must have a durable and protective welding jacket to cover your skin to prevent from welding sparks and other debris.
The features include welding collar blocks flying sparks, no open pockets, and it is made of lightweight cotton that is flame-proof. The model number is BXRB9C-L, L Size. BXRB9C-L BSX welding helmet has dual inside pockets and it is made of washable fire retardant cotton and has adjustable cuff and waist straps. Read more…
---
Features
Slips on easily over your work clothes.
No open pockets where sparks can land and ignite.
Welding collar blocks flying sparks.
Model # BXRB9C-L , Size: L
Lightweight cotton is flame-resistant.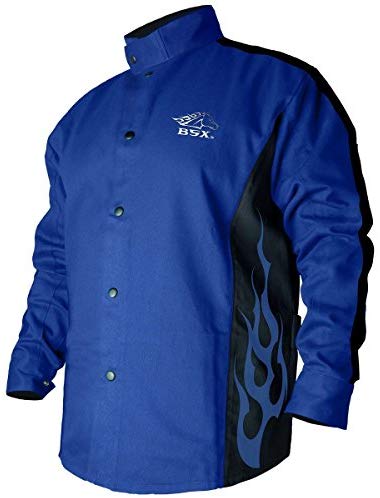 ---