Etosha 140 MIG welder is an affordable machine that comes with all the required features and delivers impressive welding performance. It has synergic adjustment feature, which is good for the right amount of voltage consumption and the feeder speed.
This Etosha 140 AMPs welding machine is very easy to operate. This machine is based on single phase 110V power source and has IGBT inverter MIG 140A welder and wire feed control. Of course, you receive reliable and stable performance without any doubts.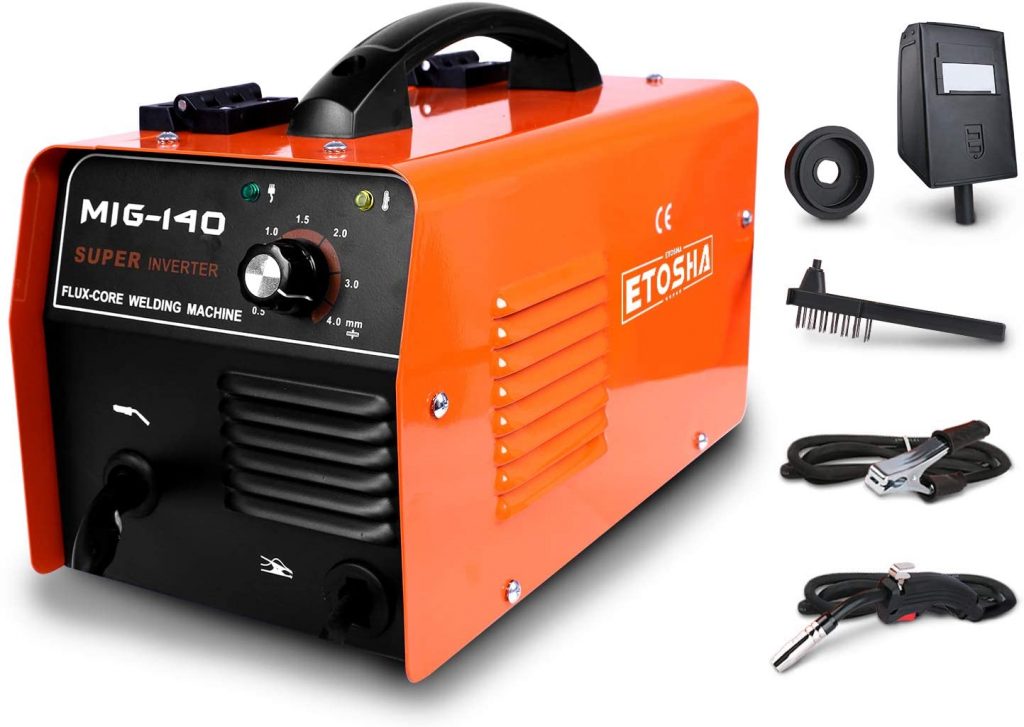 The Etosha welder is capable to deliver reliable and stable performance because it uses IGBT inverting technology. It features an electric choke control giving you less spattering, deep penetration and good formation.
If you compare this Etosha welder with traditional welders then you will find that it aptly minimizes the quantity of electrical components used. And it has great capability to improve the reliability of the circuit.
The Etosha MIG Welder comes with all the accessories that you require for the successful welding. It comes with a flux-cored wire, a wire brush, a welding mask, a grounding clamp, metal tips, a welding gun and an extra two tips.
When we talk of the safety feature, the Etosha 140 MIG welder comes with an overload protection. It has a cooling fan and a built-in thermal overload protection to protect and help heat dissipation.