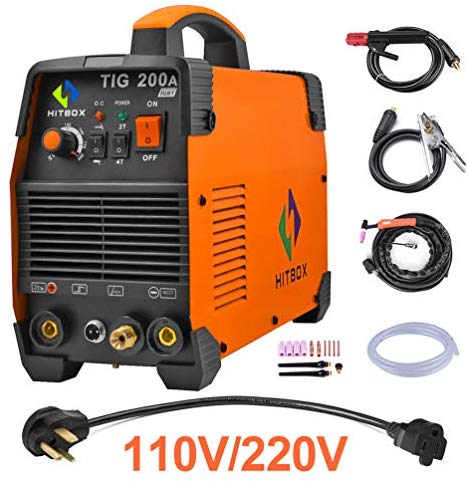 HITBOX TIG Welder delivers reliable performance without any doubts. Because it is a performance-oriented and feature-full welder.
Hitbox TIG welder is based on the latest IGBT inverter technology. So it can impressively minimize breakdown compared to the most technologies. It has 100 KHz inverter frequency and the of course mature and delivers good welding performance.
Further, it has 0.3 to 5.0 mm TIG welding thickness and 2 to 3.2 mm diameter electrode. You will surely experience easy arc ignition, litter spattering and stable current.
The notable specifications are Unitweld TIG200A parameter, IGBT inverter technology, 220V AC input voltage, 50/60 Hz frequency, 55V no-load voltage 10 to 200A output current range, 28 to 18 volt rated output voltage, 60% duty cycle, 40W no-load loss, arcing way transfer, 80% efficiency, 0.73 power factor and F insulation grade.
Product Link: https://www.amazon.com/dp/B07VDCDZ1Z/
Features
Adopt newly IGBT inverter technology, Compared to MOS Technology, greatly reduce breakdown.
Inverter frequency up to 100KHZ, the technology is mature, stable performance.
Easy arc ignition, litter spattering, stable current and good shaping.
TIG Welding thickness 0.3-5.0mm, and application of electrode diameter (MM): 2–3.2mm.
200 amp IGBT Tig Stick Welder with tig torch,argon flowmeter guage, earth clamp, electrode holder and gas tube.
More Images of HITBOX TIG Welder 200A 110 220V Dual Volt Inverter TIG Welding Machine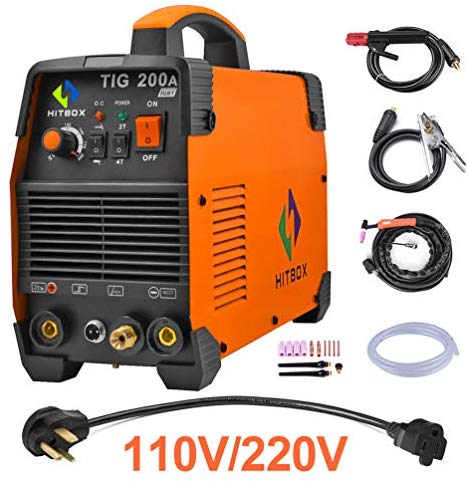 ---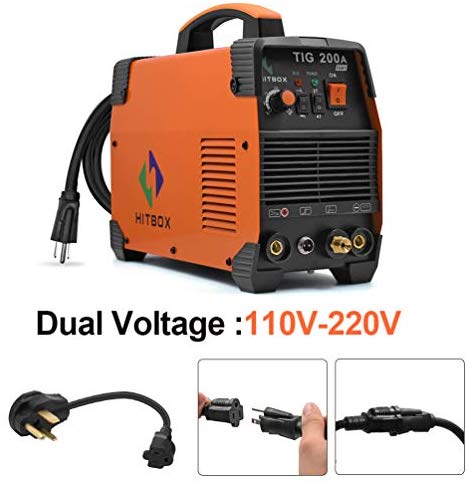 ---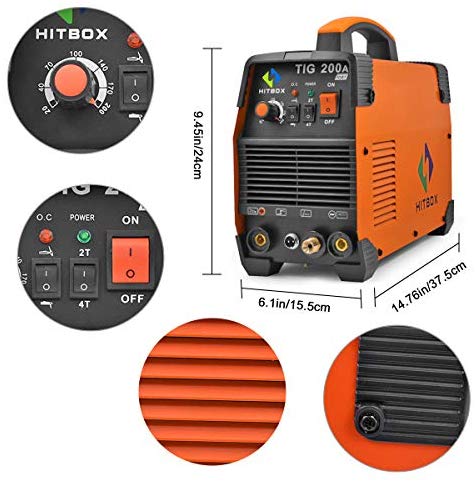 ---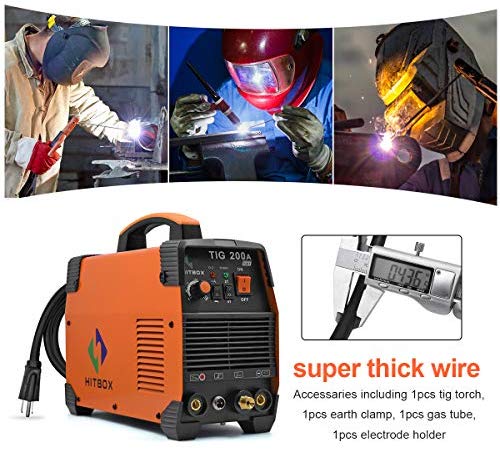 ---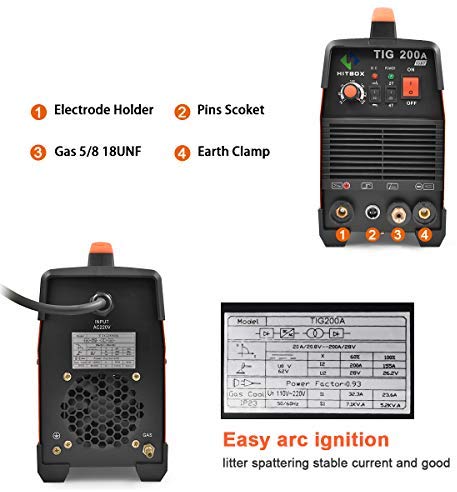 ---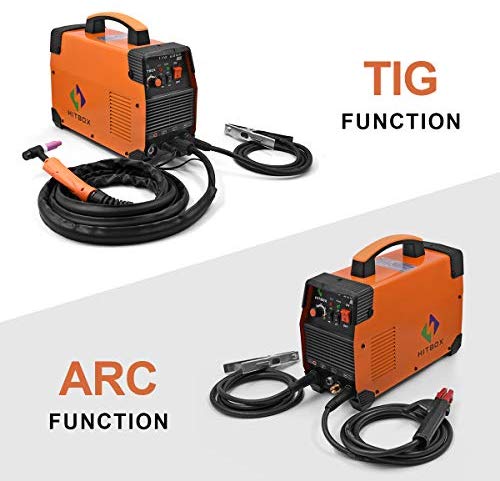 ---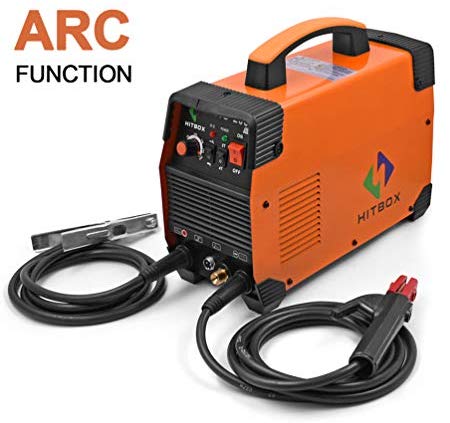 ---
---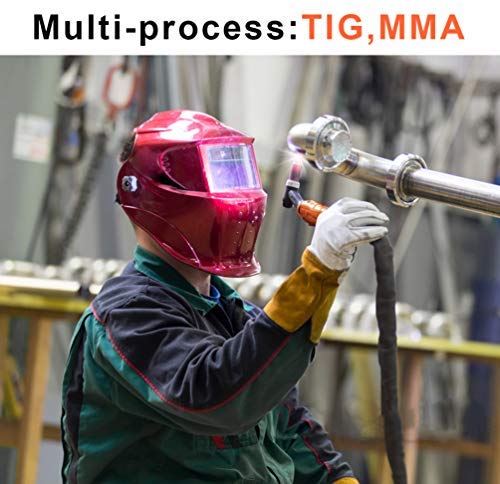 ---