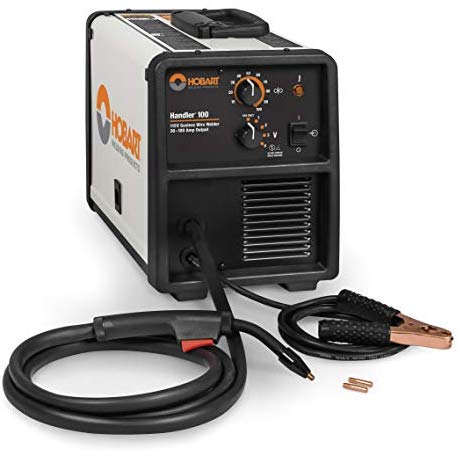 Hobart 500572 Handler lets you weld up to 3/16-inch steel with flux-cored wire. This is a high quality Hobart brand welder that delivers reliable performance. It is a durable welding machine that provides up to 100 Amps of power. Hobart 500572 can be operated on 115v power.
Hobart 500572 is an ideal wire feed welder for the beginner or DIY. It can accept .030 to .035 inch flux-cored welding wire so it is perfect to weld without shielding gas. It can easily weld 18 Ga to 3/16 inches flux-cored wire, and it is perfect for farm/home welding applications and various other maintenance and repair jobs.
Product Link: https://www.amazon.com/dp/B079W44FB2/
Features
Allows you to weld up to 3/16 in. (4.8 mm) steel with flux-cored wire.
Positive feed with adjustable tension Plus easy accessibility to thread new wire.
Offers you flexibility to use small or large spools of wire to better suit your welding needs.
Eases use and excellent safety feature which makes wire electrically "cold" until trigger is pulled.
Provides a broad operating window for each wire, with quick and easy adjustment for different thicknesses and joints.
More Images of Hobart 500572 Handler 100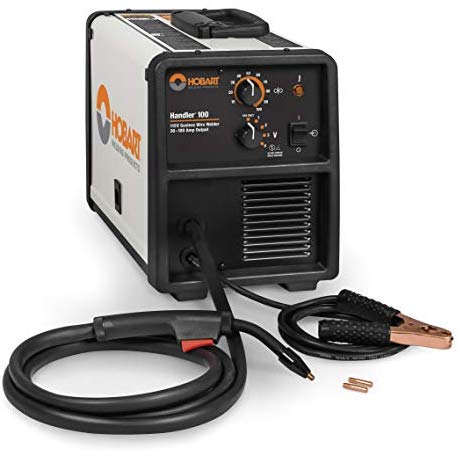 ---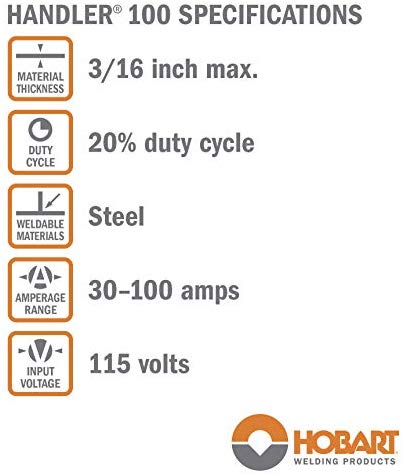 ---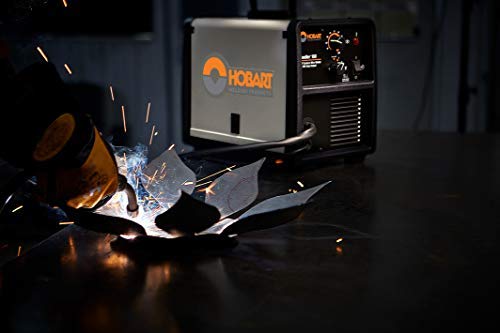 ---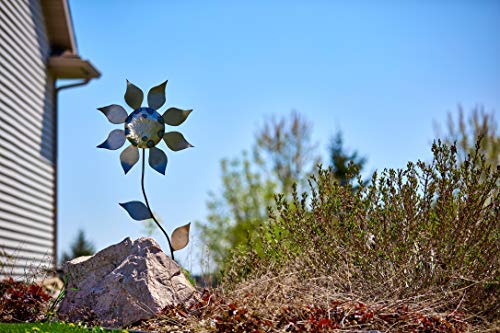 ---