Since this MIG welder comes from Hobart so there shouldn't be any doubts to the performance and quality. Additionally, this is a dual-voltage welder that requires 115V/230V input current, which is good for the larger welding projects.
The Hobart handler 210 MIG welder can excellently weld 24 ga., 3/8 inches steel in one pass. Further, it has 7-voltage settings, which are good for the greatest welding precision.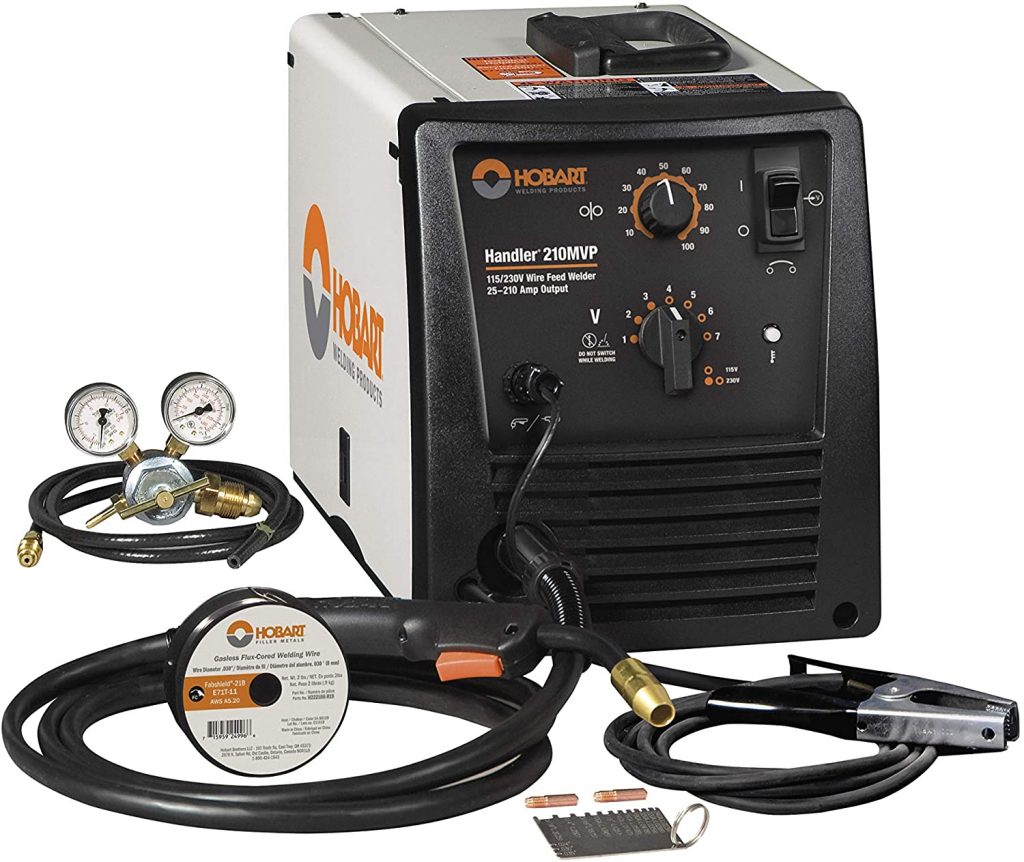 You get impressive duty cycle, which is 20% at 90 AMPs and 30% at 150 Amps duty cycle. The duty cycle is good for the long hours welding convenience in one go. Further, it comes with a fast-change drive roll system for the greatest welding convenience.
Hobart Handler 210 MVP MIG Welder is very easy to switch between 115V to 230V. Thanks to MVP that allows you to connect to 115V or 230V receptacles in a twist without requiring any tools. Amazingly, it will automatically adjust to the correct input power so you will receive impressive arc performance regardless of the power source.