Hobart Handler 500554001 190 MIG welder is powerful welding machine for MIG and wire-feed flux core welding operations.
Since, it is a MIG welding machine, so it handles mild steel, flux core, aluminum, stainless steel and many other metals. Further, this versatile welding machine lets you weld 24 gauge to 5/16-inch steel in single pass.
Well, there is no doubts to the high levels of capabilities it carries. With this level of welding capability, Hobart Handler 500554001 is perfect for household repairs, auto body, farm projects and anywhere else where heavy welding work is required.
Also, Hobart Handler 500554001 comes with 10 feet, 150 AMP spoolgun and 10 feet MIG gun in just one offer. It also comes with SpoolRunner 100 item number 20868 to make welding aluminum easier than ever before.
So, Hobart Handler 500554001 is the great way to weld aluminum with a small frame MIG welder from Hobart without spending too much money. Read more…
---
Features
25 to 190 output amperage
30% duty cycle @ 130 Amps.Open Circuit Voltage:31
7 voltage selections, enhanced magnetics and infinite wire feed speed control offers easier fine control of the output parameters for improved arc performance with less spatter
Welds 24 ga. to 5/16in. steel in single pass
Powerful and Professional Results. Operates on 230V power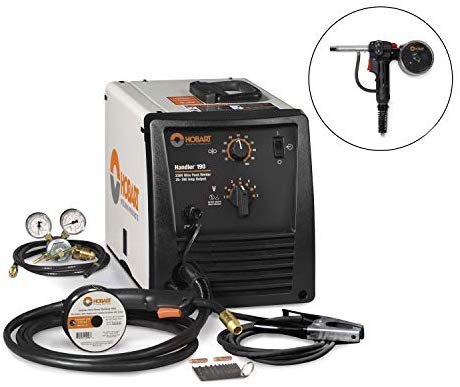 ---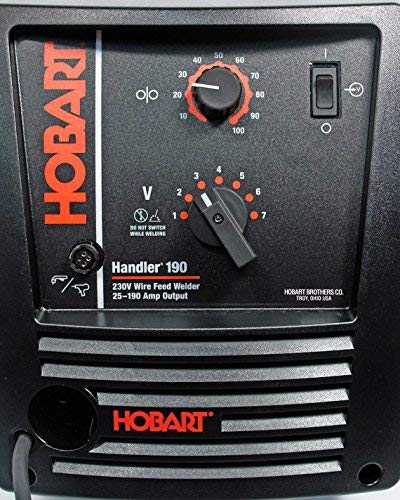 ---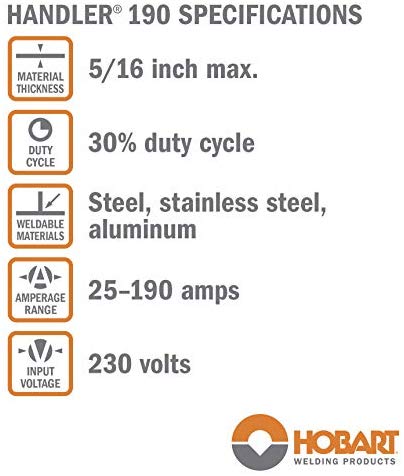 ---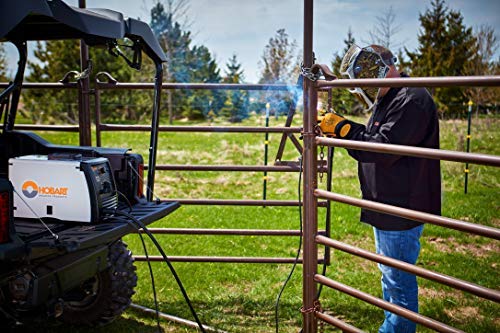 ---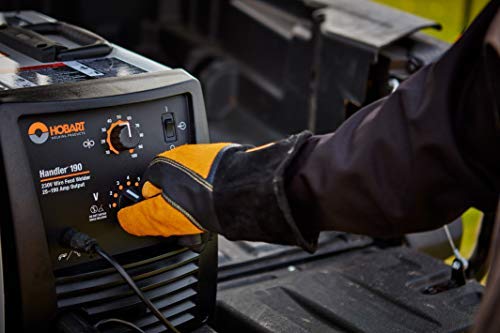 ---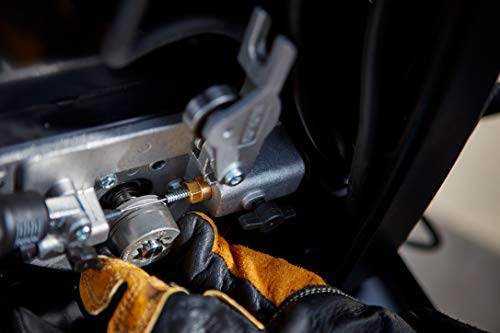 ---