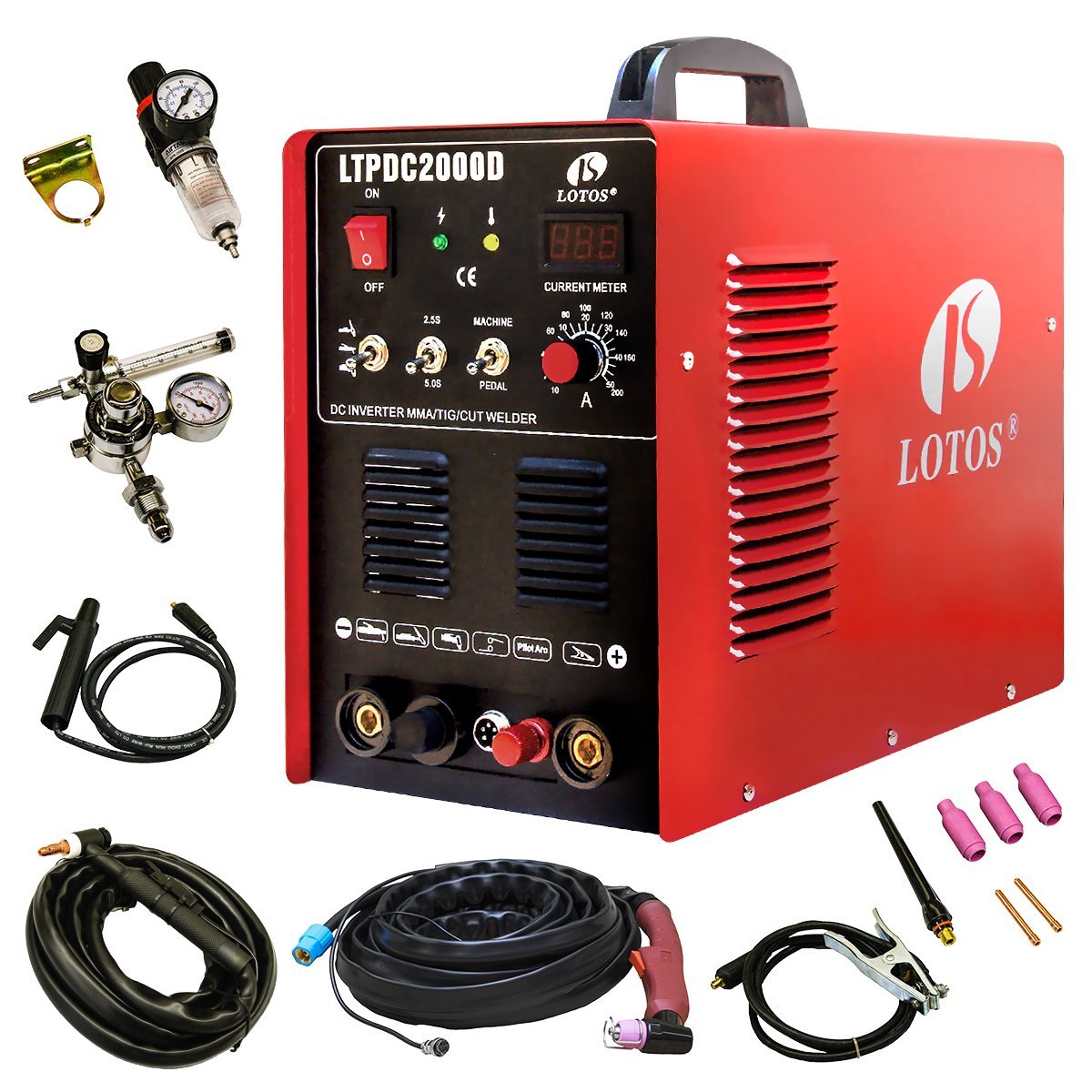 Lotos LTPDC2000D comes with 3 functions into one. These 3 functions are 200 A DC TIG welder, a 200 A stick welder and a 500 A Pilot Arc Plasma Cutter. Using this combo Lotos LTPDC2000D machine, you can cut many types of metals up to 1/2-inch with the 50A pilot arc plasma cutting function.
This Lotos welding machine is made mainly for both experienced and newbies. So, whether you want to buy Lotos LTPDC2000D welding machine for business or DIY, it can be the best welding machine for both. Moreover, it is fully accommodating the demands of professional operators.
With the purchase of Lotos LTPDC2000D, you get accessories such as power supply cord, cutting torch, tig torch, stick/mma welder torch, ground clamps, air filter, regulator and 1 year of limited warranty. You also get 30-day 100% satisfaction money back guarantee as well. Read more…
---
Features
THE COMPATIBLE CONSUMABLES SETS for this BROWN Color LTPDC2000D Plasma Cutter are "PCS22" or "PCS33". Please search "Lotos PCS22" or "Lotos PCS33".
SETUP WITHIN 1 MIN: The pre-installed NPT 1/4" industry type D plug and air filter regulator allows you to quick connect to your air compressor by using the stand coupler existing on your air compressor. The whole machine can be setup quickly within 1 min.
STICK/MMA WELDER: 15-200AMP DC Stick/MMA Electric Current Output; Easy ARC Start, Stable Welding Arc; Deep Weld Pool and Beautiful Welding Shape; Adjustable Hot Striking Arc Current which Can Greatly Improve the Arc-Starting Function; Suitable for Welding with Different Kinds of Acid or Basic Electrode.
TIG WELDER: 15-200AMP DC TIG Electric Current Output; Quality TIG welding on Stainless or Steel and Precise Welding of Thinner-gauge Materials; HF arc start hand torch control and Precise Foot Pedal Welding Heat Control(Foot Pedal NOT Included).
NON-TOUCH PLASMA CUTTER: 10-50AMP Plasma Cutter Current Output; Max Ideal Cut Thickness: 1/2″ ; Max Severance Thickness: 3/4″; Pilot Arc Torch Efficiently Cuts through Rough, Painted, and Rusty Surfaces and Produces Minimal Slag; Compact Plasma Cutter Has a Handle for Portability and Uses Non-Hazardous Compressed Air to Cut Stainless Steel, Alloy Steel, Mild steel, Copper, and Aluminum
It CANNOT compatible with Lotos PCON40 or PCON90 Consumables Sets or any other third part consumables set
PAPST ADVANCED COOLING SYSTEM: ensure the plasma cutter have a stable and durable high performance.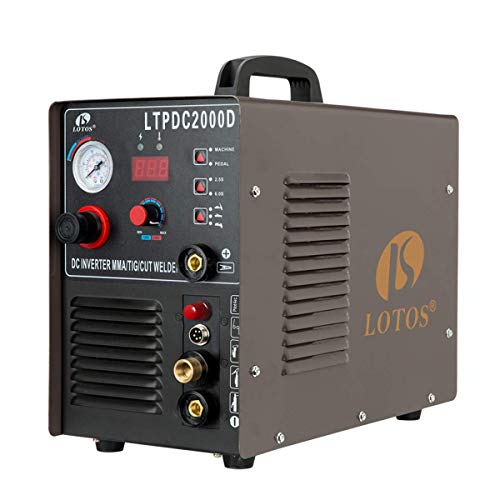 ---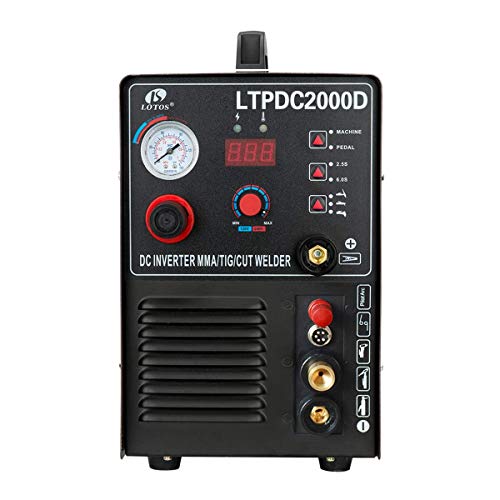 ---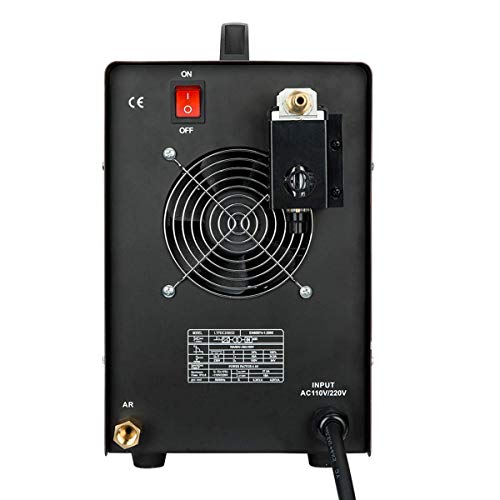 ---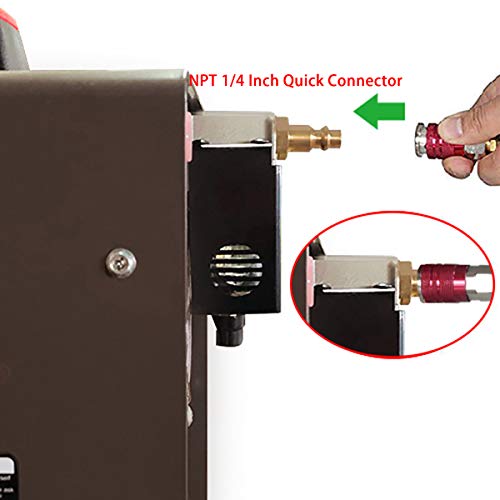 ---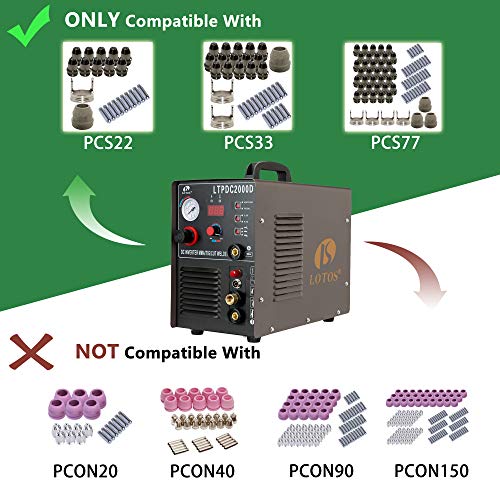 ---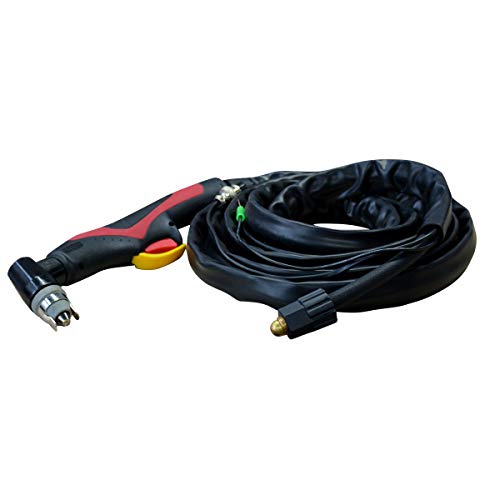 ---
---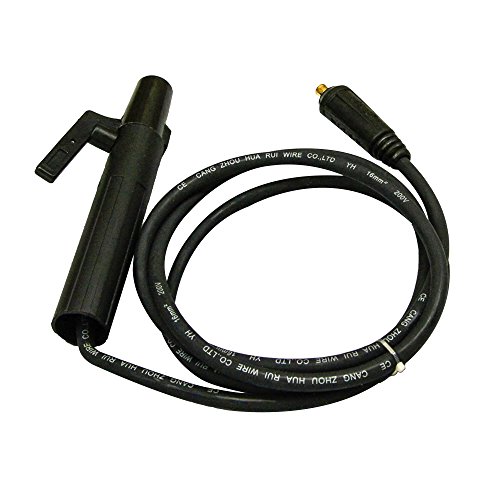 ---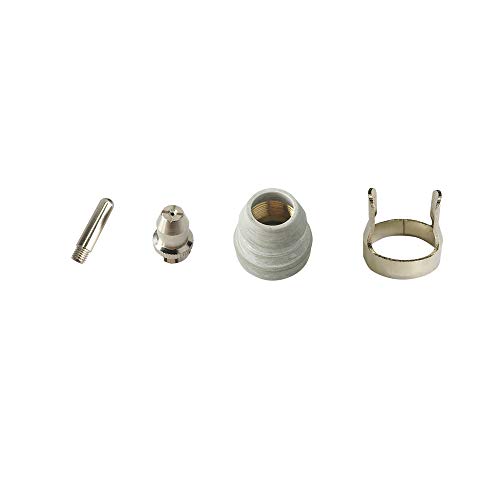 ---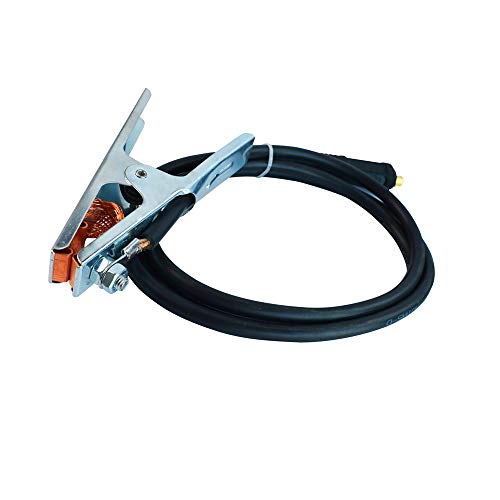 ---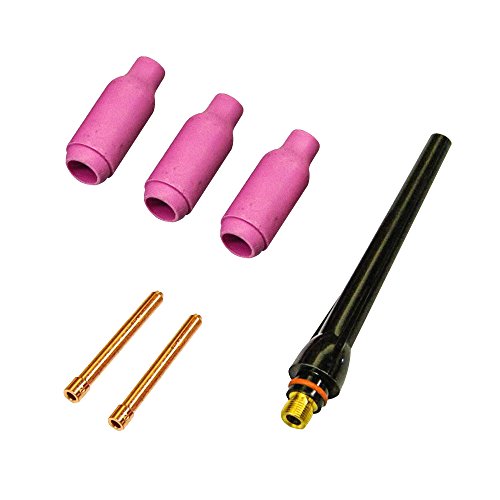 ---