Lotos is a well-known name for a wide range of welding machines and other industrial tools. If you are looking to buy a high-quality and less-price MIG welder, please check this Lotos MIG175 welder. It features a superior quality aluminum wire feeder for stable and better welding experience. The unit comes with a spool gun for the aluminum welding. This spool gun is 10 feet and 4 inches long, has a 4-prong end connection, 1lb aluminum wire with 0.9 MM diameter. It can easily weld 3/16 inch or thinner aluminum plate.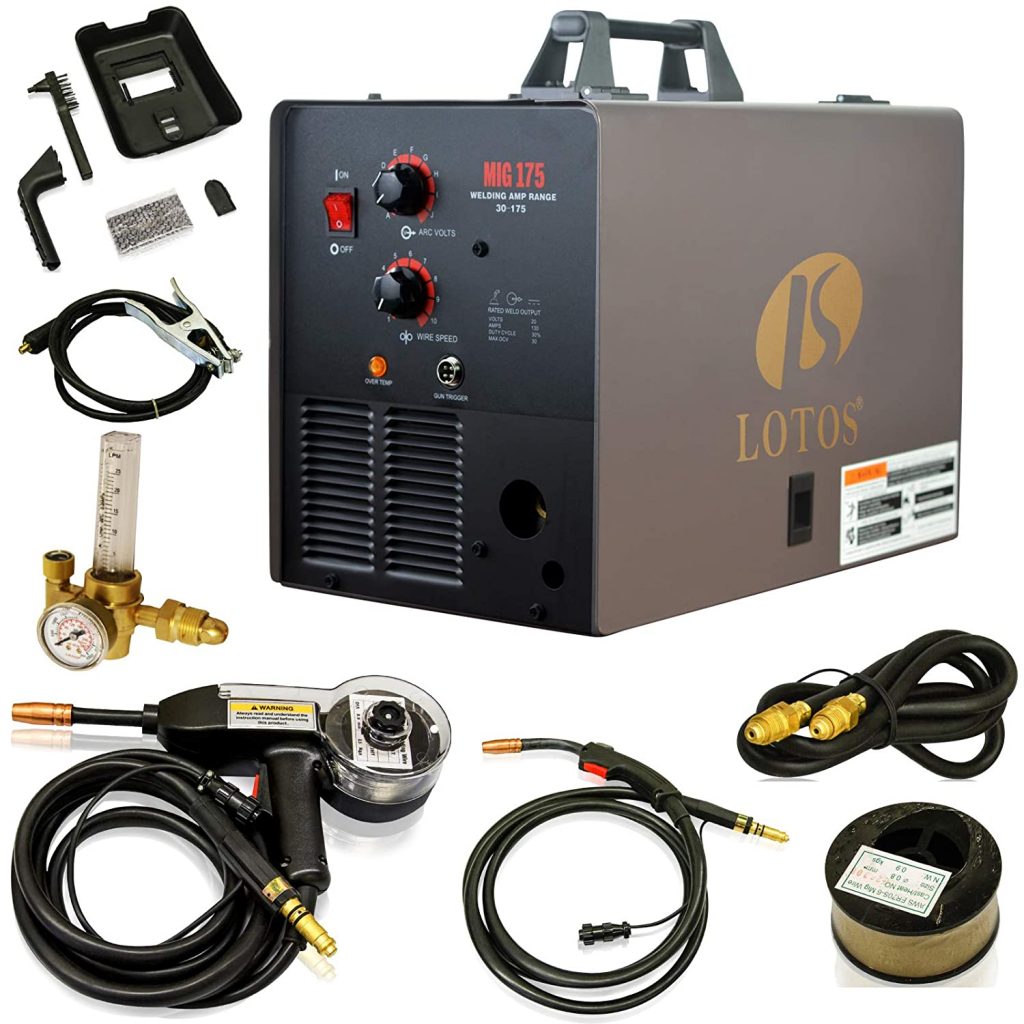 The Lotos MIG welder delivers 175A welding output current, which is very suitable for welding stainless steel, mild steel, aluminum and other metals. It has 1/4-inch mild/stainless steel 18 gauge welding capacity. And 3/8-inch or thinner aluminum welding capacity.
Of course, Lotos 175AMP welder will deliver reliable performance without any doubts. Thanks to the transformer technology, which has been proven for the reliable welding performance. You can connect the unit to your existing 220V wall outlet.