Metal Man ATEC8735SGC 9-13 Variable Shade Professional Auto-Darkening Welding Helmet is an upgraded version from Original Techno Skull Welding Helmet. It uses CR2450 replacement batteries, and features 4 arc sensor and an increased viewing area of 3.78 inches x 2.05 inches.
Further, it comes with adjustable shade capability so that you can adjust shade from 9 to 13. Or you can easily put it on grind mode to stop darkening while grinding.
It comes with great adjustment capability to fit rightly. With such kind of helmet, safety is the main priority. So keeping safety in mind, Metal Man ATEC8735SGC welding helmet is certified from ANSI and CSA authorities.
You will need lithium ion batteries to run use this helmet, the batteries are included with the package. Also, this is a lightweight welding helmet that weighs just 1.8 pounds and measures 12 x 12 x 12 inches. Read more…
---
Features
Shade Control adjustable. Optimize welding mask for any project.
3.78 in. x 2.05 in. viewing area
Five point adjustable helmet. Personalize fit for working comfortably!
Extremely fast response to light from electric arc. Keeps your eyes safe during TIG, MIG, MMA or plasma applications
Two year warranty. No worry purchase!
4 Arc Sensors. Ensures lens will darken even when partially blocked by object.
Wide Lens. Allows you to easily see your work area.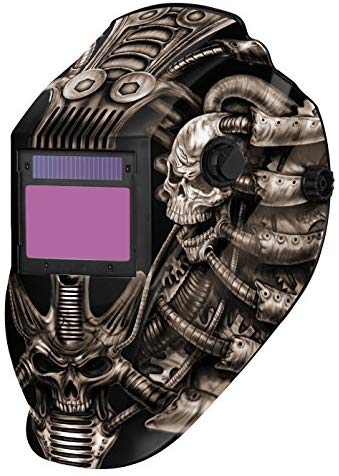 ---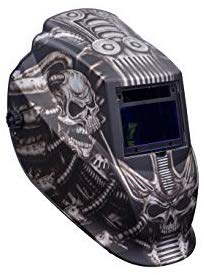 ---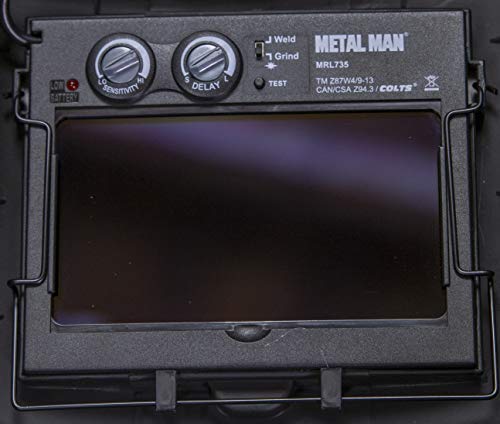 ---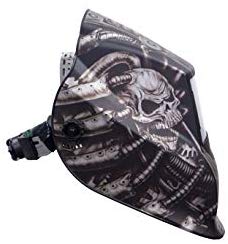 ---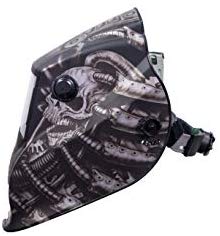 ---