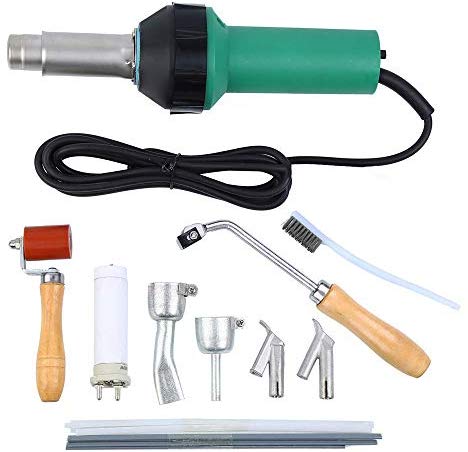 SEAAN Plastic Hot Air Welder Gun has temperature adjustment capability so that you can weld plastics at different melting points. It lets you use the plastic welder to form and bend plastic. It features dry non-flam wet surfaces, break down paint, varnish and solvents or generate hot air in machines.
The important highlights of SEAAN Plastic Hot Air Welder Gun are, hot protection tube, adjustable electric heating temperature control system, carbon brush to a minimum motor stopped automatically and the carbon brush can be changed many times.
This tool comes with wider application because it can weld the hot materials, can take shape to hot material, can make hot sleeve pipe of contracting membrane and can unfreeze water pipe.
Important specifications are less than 67db noise level, 1600W heating power, 110v or 60hz voltage, 40° to 600° C temperature and the packing weight is approx. 2Kg. The package measurement is 15.35 x 5.3 x 4.7 inches.
SEAAN Plastic Hot Air Welder Gun comes included with 1 x brush, 1 x welding gun, 1 x heating core, 1 x pressure silicon roller, 4 x nozzles, PE/PVC plastic rods.
Please make sure that there will be fire or smoke at the first use so this is a normal phenomenon, electricity for several minutes will disappear.
Product Link: https://www.amazon.com/dp/B07S1TXWW5/
Features
【Adjustable Electric Heating Temperature Control System】- The heater inside is made of heat-resistant iolite, which temperature is adjustable at range of 104 ℉- 1100 ℉, allowing you to weld according to the melting point of different materials.
【Welding Fast】- Max 230L/min hot flow, the gas welder heat gun will produce a jet of hot air that softens the parts to be joined, as well as the plastic filler rod, allowing you to complete repairs quickly and efficiently.
【Wide Application】-1600W hot air welder can use for welding construction on plate/pipeline/film made from PVC/PE/PP/PVDF and so on, comes with built in fan, and integrated design make this welding set easy to carry and use, the diameter of handle is 5.7cm/2.24″, it is suitable for professional use
Voltage:110V/60Hz, noise : ≤67db, low noise and low vibration make ensure comfortable and high quality plastic welder work. WARM: Before you turn off the power switch of the welder gun, make sure you turn the temperature knob back to 0 first and wait for about 5mins till the welder cool down.
【Heat Resistant Body】-The welding gun handle made of heat-resistant plastic to avoid scald, the nozzles are made from heat and corrosion resistant stainless steel. Comes complete with a spare heating element, flat slit nozzle , round nozzle, triangle speed welding nozzle, wide round speed welding nozzle
More Images of SEAAN Plastic Hot Air Welder Gun Hot Air Torch Plastic Welding Gun Pistol + Speed Nozzle + Pressure Roller, PVC Vinyl Rod Welding Hot Gas Pistol Tool 1600W 110V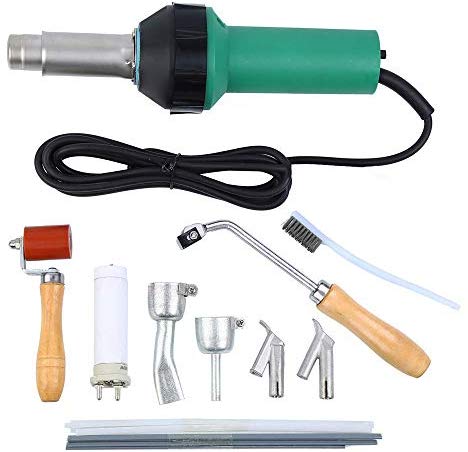 ---

---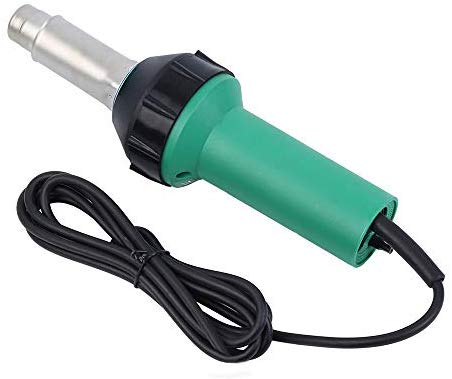 ---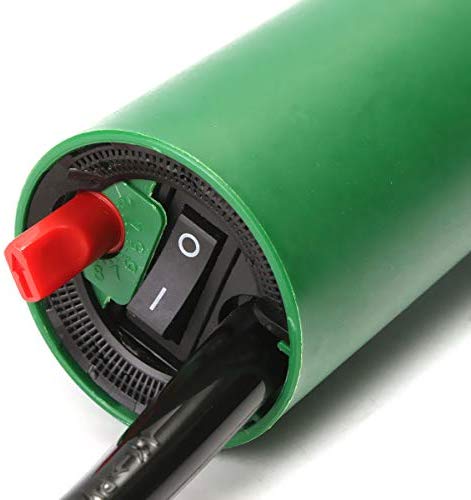 ---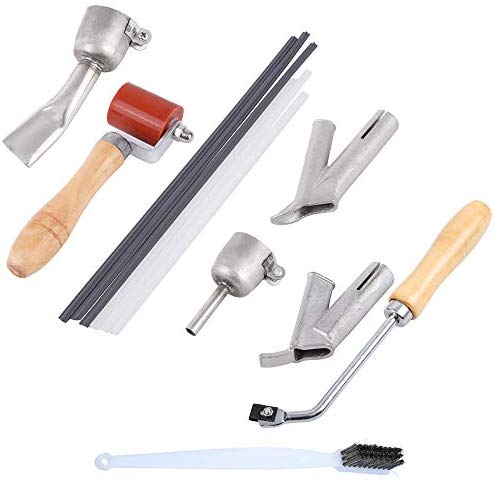 ---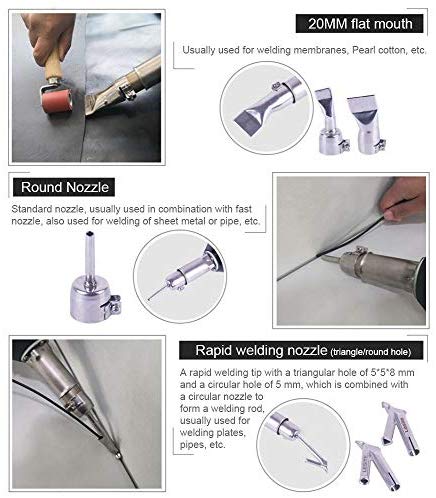 ---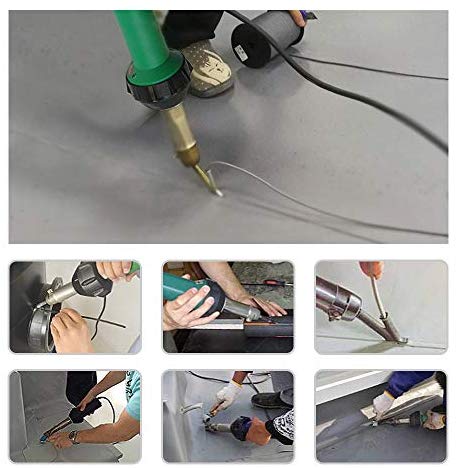 ---