Steel Dragon is a popular brand name that makes various industrial tools including high quality drill presses. If you are looking to buy a good quality drill press, please check this Steel Dragon magnetic drill press. It comes with 1/2 inch boring diameter and 1910 LBs magnetic force for the impressive drilling performance.
Since it comes with 1910 LBs magnetic force so the drill press will not move during the operation. The drill press can be attached to the metal surface to drill precision holes rapidly and safely.
On the other hand, the Steel Dragon MD13 drill press uses 650-watt powerful motor, which is good for up to 5-1/2-inch maximum boring depth. It also comes with 5/8-inch screw-type chuck with 1/2-20 UNF and includes 3/4 inch Weldon shank adapter.
Of course, it is a powerful and secure magnetic drill press that can be more powerful than a hand drill. You will be able to cut even and consistent holes without any doubts. And the magnet also allows the drill to operate upside down. Read more…
---
More Images Of Steel Dragon Tools MD13 Magnetic Drill Press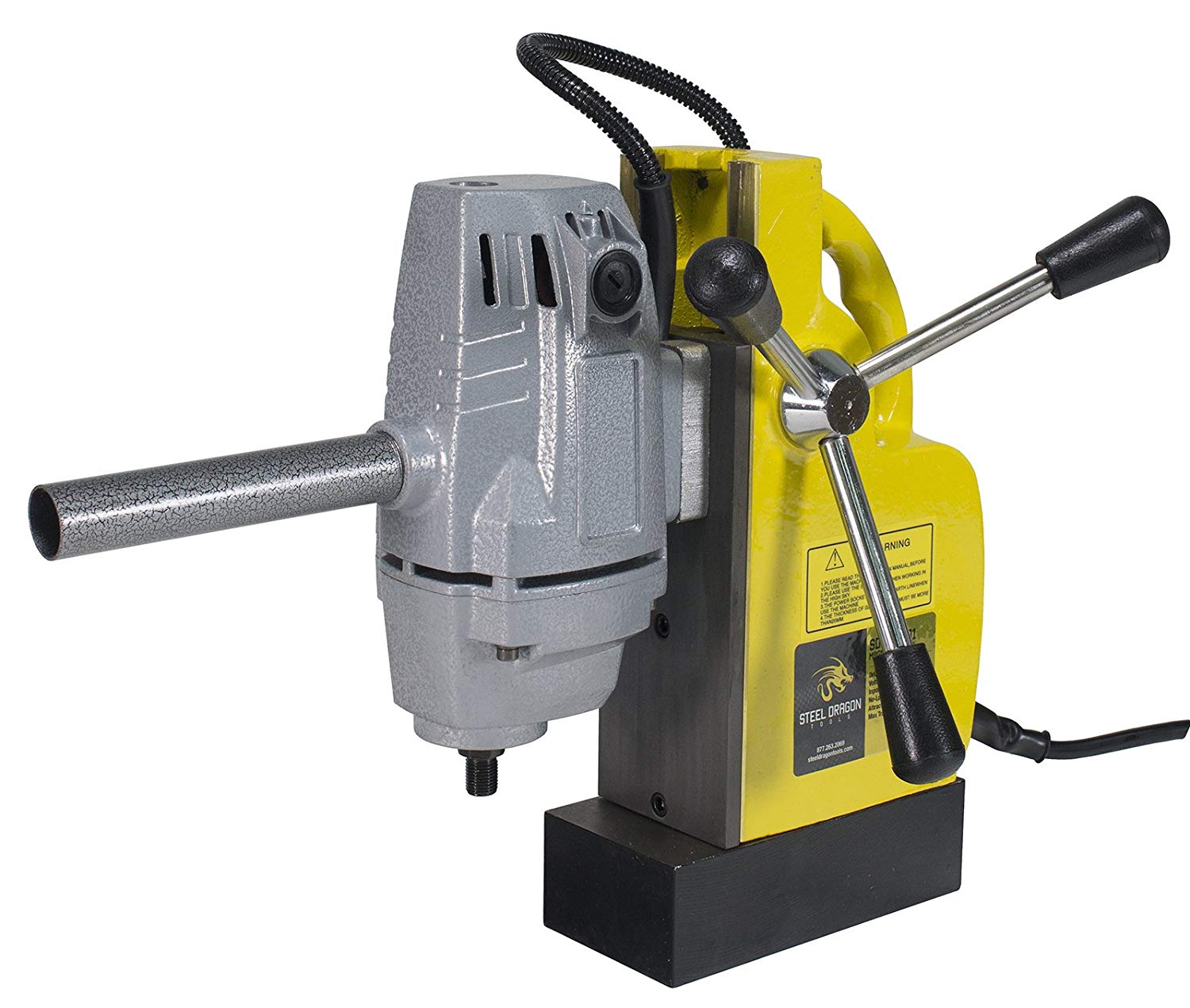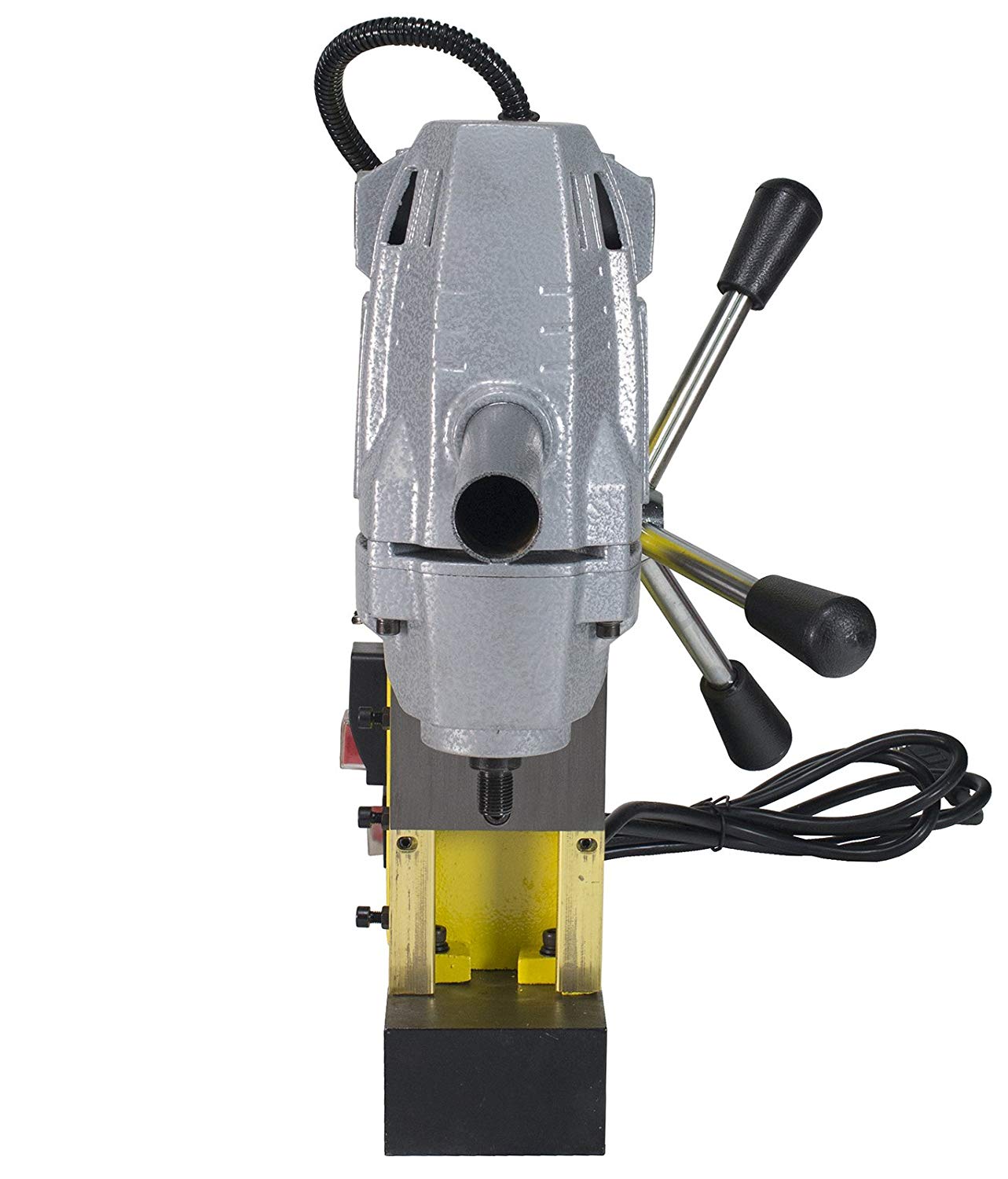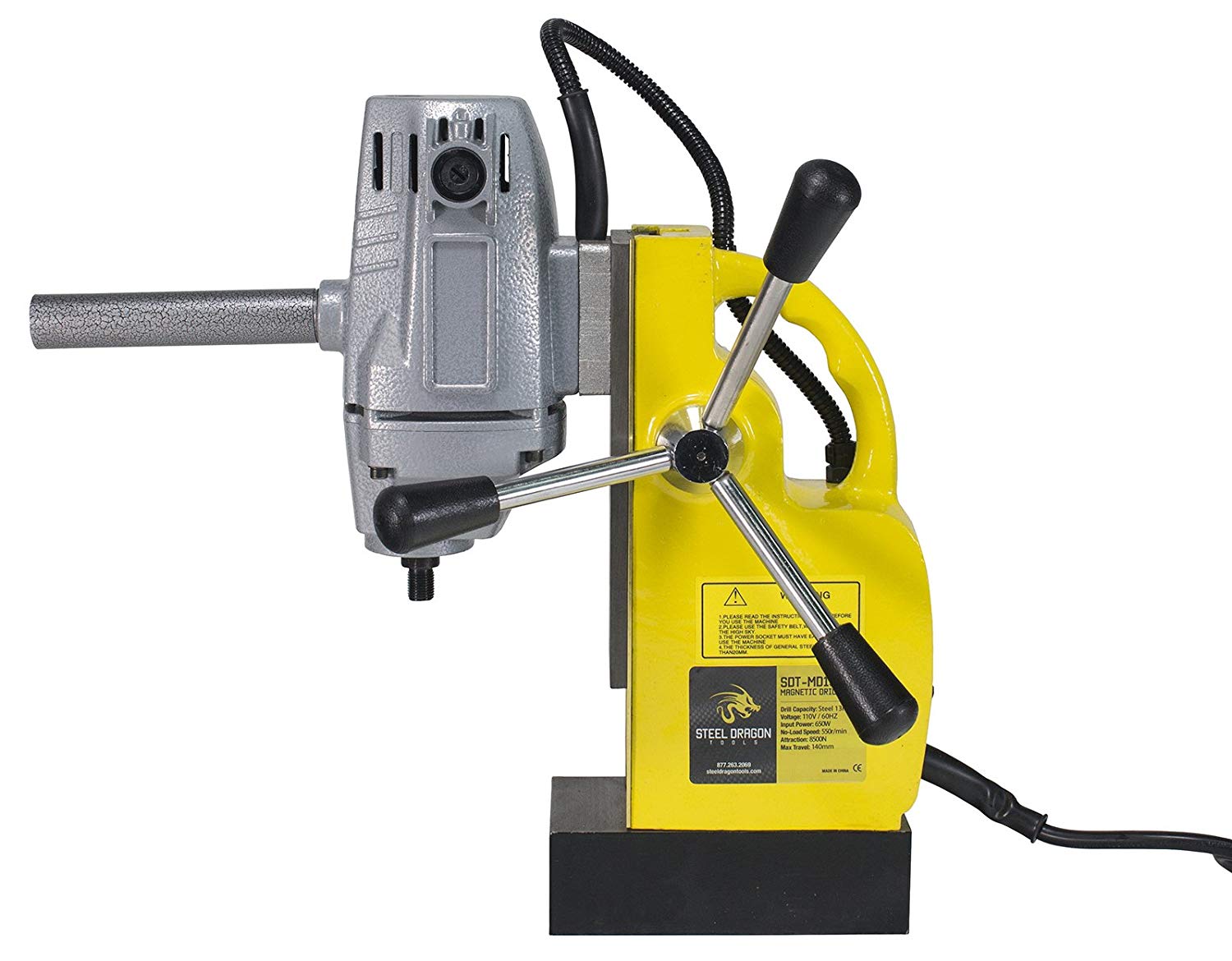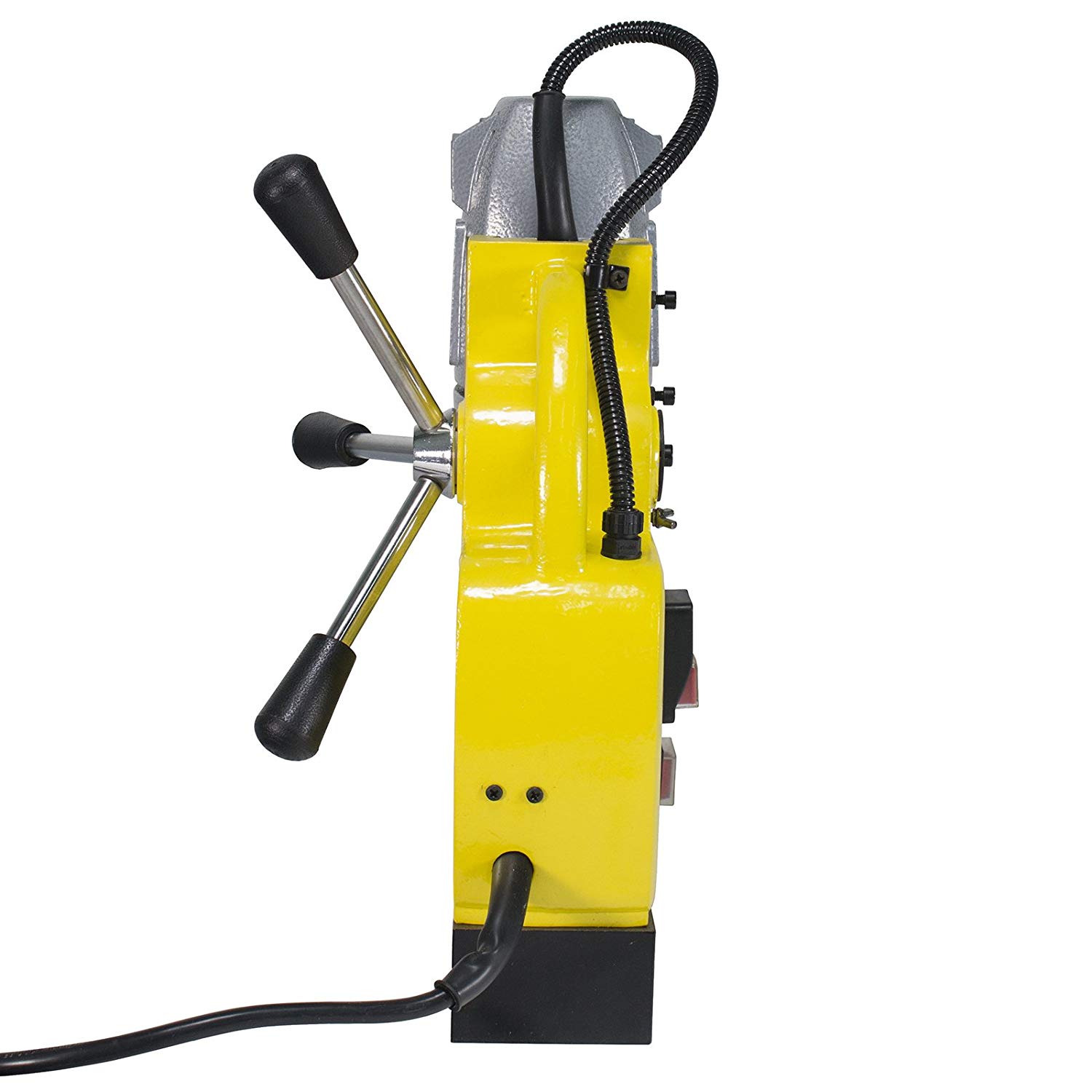 Specifications:
Spindle Speed: 550 RPM
Max Magnetic Force: 1,910 lbs. (8,500 N). Thinner metal will result in less force.
Maximum Boring Diameter: 1/2 in. (13 mm)
Motor: 650 W, 110 V, 50/60 Hz
Maximum Boring Depth: 5-1/2 in. (140 mm)
Tool Holder: Screw-Type Chuck with 1/2-20 UNF
5/8 in. screw-type universal drill chuck 1/2-20 UNF.
3/4 in. Weldon shank adapter.