Welding jackets are part of the personal protective equipment that you need for your welding job. The welding jackets are intended to protect you against the metal splatter and high heat. Welding jackets are made of thermally insulating materials that make it perfect for welding.
Welding jackets will extend from the neckline to the waistline of the welder. It has the sleeves and the collars that play an essential role in ensuring the safety of the welder against the harmful radiations and heat.
Most welding jackets are products created from tanning the animal hides! Leather welding jackets are the best in all market platforms. Leather jackets are durable and exhibit thermal and burn resistant properties. Cotton welding jackets are also available though flammable, and chemically altering properties characterize them.
Welding jackets may be made by combining two synthetic fibers such as the aramids and the rayon that offers tight-fitting designs with fantastic splatter resistance abilities.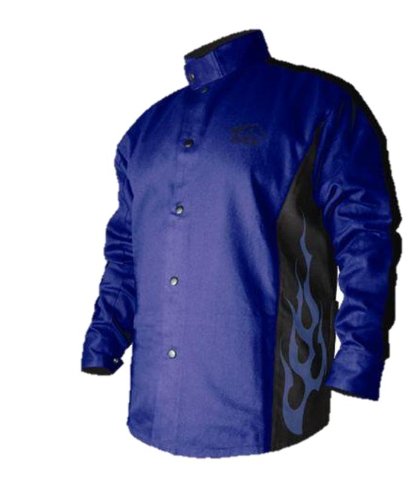 To summarize, the welding jackets must exhibit features such as resistance to heat, durability, and also proper quality material construction. It should offer a desirable degree of strength and abrasion capabilities. Consider the quality welding jackets that will accord you with maximum safety.