A timer plug is sometimes referred to as a time switch. It is a timer that operates an electric switch that is controlled by the timing mechanism. The timer plug can be connected to an electronic circuit that runs from the mains power, a relay, or even a contractor. It may also be operated by a low voltage battery operated types of equipment.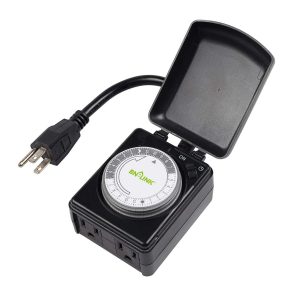 To use the timer plug, you plug your appliance into a socket on the timer, then set the time. You will then need t to rotate the dial in a clockwise direction until it can match the current time with the black arrow on the front face of the timer. He next stage is to decide the off and on times that you will want and set them. The last thing is to press the pins for the on and off times!
Here are the few steps that you can follow to set a time plug! Most of the timer plugs do have unique characteristics, including versatility and customizable abilities. You can easily set it up to eight on /off programs. The outlets are simultaneously controlled with settings that can be as low as short as one minute. The environment will ensure that your home stays alive, even when you are away! It's a more natural way to protect your home.
The timer plug will allow you to choose your days, or you can select one of the preset combination days. You will be able to happily switch to daylight savings mode with a press of a button! This fantastic appliance is inexpensive and will be an excellent asset that will ensure that your home stays alive! They can be easily operated. Therefore, there should never arise worries on how to get started with it!