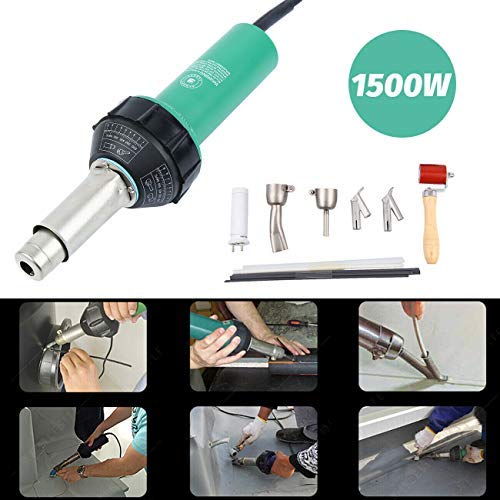 The TryE hot air torch plastic welding gun comes with all the required nozzles. It has lower noise and vibration than its competitors. Of course, it is a great helper for the high quality plastik welding work.
This TryE welding gun carries compact and low weight design, a powerful tool that has 1500W capacity to ensure heavy duty and professional work.
TryE Hot Air Torch for plastic welding comes with a stainless steel gun barrel to minimize the heat-loss and to keep working safely.
Further, it features a hot protection tube and an electronic heat protection system which means it is a safe, durable and reliable tool.
It comes with good temperature adjustment capability which ranges from 30° C to 680° C. The TryE plastic welding gun is widely used in chemical tanks, heat exchangers, plumbing fittings, construction site.
Product Link: https://www.amazon.com/dp/B07K24DP5H/
The package includes:
Plastic welding gun
Manual in English language
Heating core
Pressure silicon roller
5.2-mm round nozzle
20-mm flat slit nozzle
8-mm triangle welding nozzle
7-mm wide round welding nozzle
Plastic rod (PE/PVC)
How to Weld Plastic Instructional Video
More Images of TryE Hot Air Torch Plastic Gun Welding Gun Vinyl Welder Pistol with Welding Speed Nozzle Roller Rod (1500W)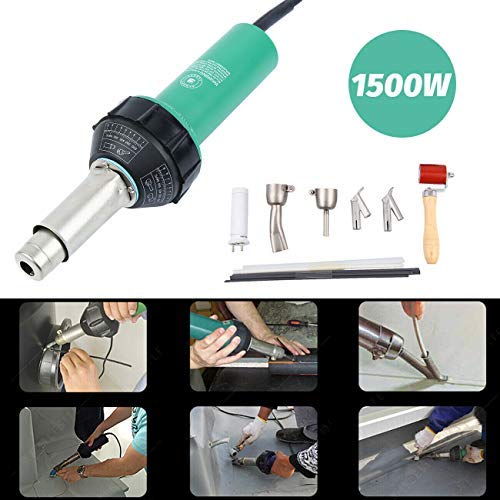 ---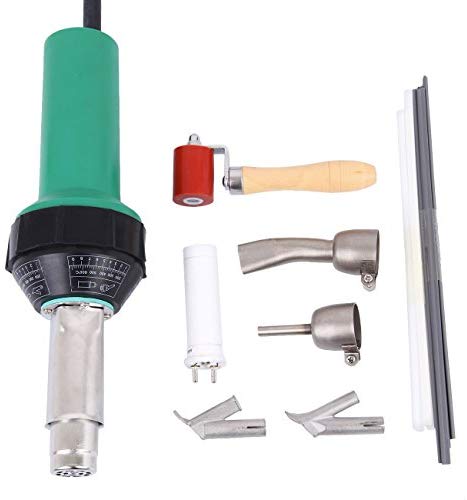 ---
---
---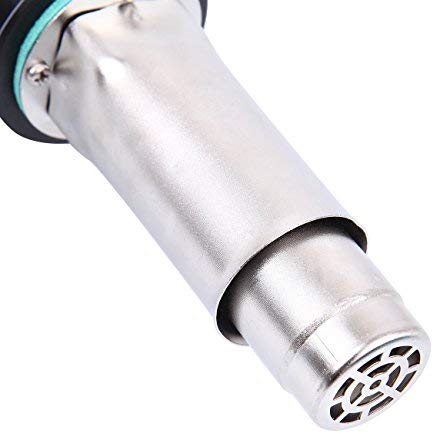 ---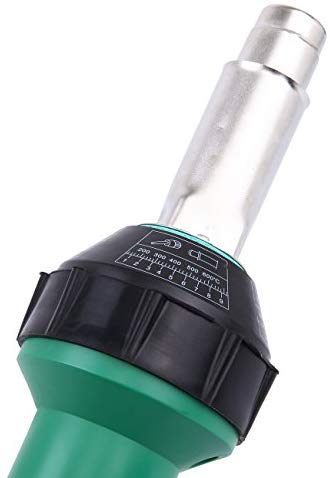 ---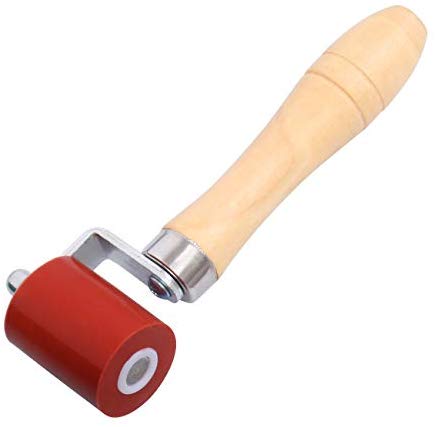 ---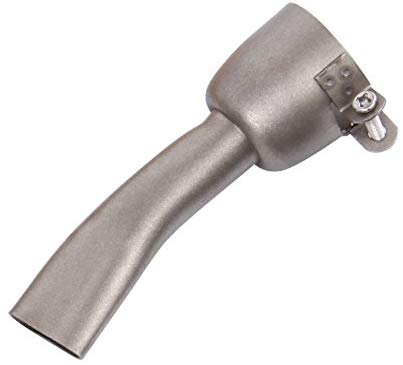 ---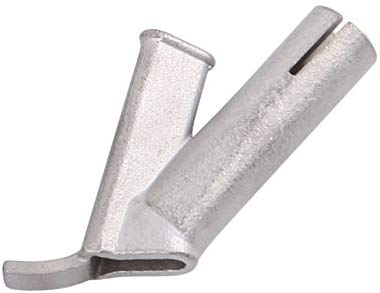 ---