The 3 in 1 welder employs an IGBT inverter technology. It can operate in dual voltage between 120 volts and the 240 volts power source. It is designed to produce adjustable 10 to 50 amperage cutting and also a ten t0 200 amperage welding output power with a 60% duty cycle! 3 in 1 welder is a special type of welder that will deliver amazing performance to all the professional welders.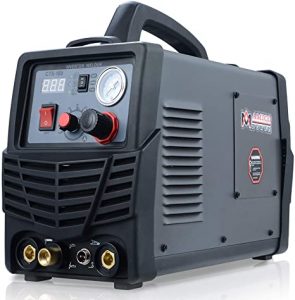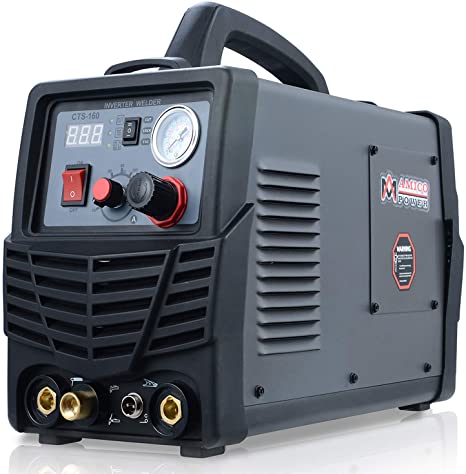 The built-in protection in the 3 in 1 welder ensures that it accords an overheat protection. Welding will be useful when the safety features are up to date. We love the 3 in 1 welder, for it ensures safety in operation with higher heat tolerance and the voltage capacity. It comes with specific features such as the air regulator controls, the air pressure at a 40 psi! All these are features that may not be well defined in other welders!
The 3 in 1 plasma welder w comes with an AG cutting torch with a pilot arc. TIG -17 torch for TIG welding and the stick holder for up to SMM welding rod. It has other specific accessories such as the earth clamp, power cable, air hose, and the torch consumables.
We love this welder for it works with all kinds of metals such as steel, aluminum, and other metals. It ensures that there are a smooth cutting and perfect welds. We love the 3 in 1 welder, for it is inexpensive and will always deliver a very stable arc.