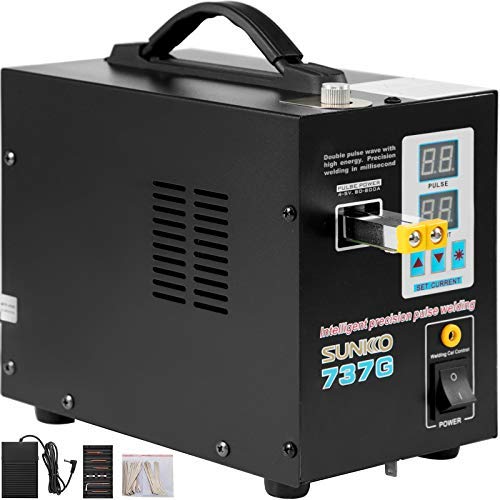 Mophorn 737G Pulse Spot Welder works with welding nickel strips within 0.05 to 0.2 mm thickness and it can make the spot more reliable.
It comes with the combination of fixed welding head and foot switch, which can fulfill different welding requirements. It is perfect for various small battery packs welding.
Mophorn 737G Pulse Spot Welder is compatible with 18650, 14500 and any other rechargeable lithium batteries.
It features LCD display to show current and pulse so that you can easily see the welding settings of the machine.
Mophorn 737G Pulse Spot Welder supports 50A to 800A welding current. Yes, it lets you adjust welding current within 50A to 800A and pulse quantities through three buttons on the panel to work with various materials.
Mophorn 737G Pulse Spot Welder can be used for wider applications such as charging battery pack, button cell leads, hardware to process and many others.
Important specifications are 110V AC input voltage, 2A to 15A primary current, 0.05 to 0.2 mm welding thickness, 200g to 700g welding pressure, 0.05 to 0.12 mm nickel plated one pulse welding, 0.12 to 0.2 mm nickel plated 2 pulse welding, 18650 / 14500 lithium batteries.
The included components are 2 x fuse tube, 1 x hex wrench, 2 x welding needle, 1 x battery holder, 1 x foot pedal control and 30 x 0.1 x 4 x 100 mm nickel plated.
Product Link: https://www.amazon.com/dp/B07MZP2BK6/
Features
【EFFICIENT COOLING SYSTEM】- The radiator is 4100 rpm; with built-in smart chip to prevent overheating damage of the welder, automatic short-point protection, so as to prevent overheating of welding.
【WIDE APPLICATION】- Suits for various sizes of battery pack, button battery, polymer battery and protection board, Apple mobile phone camera, stainless steel hardware, stainless steel mesh, etc.
【PUSH UP WELDING】- Fixed welding tips have LED light function for precise fixed welding. It is also called push up wekding mode which made for assemble small size battery pack.
【PEDAL WELDING】- It you need precise spot weld, pedal welding is made for you. By controlling the foot pedal, precise location and timing you want is well served for you.
【DISTINCT LCD PANEL】- It shows pulse quantity and current when you are at work with this machine. The distinct panel also allows you to set current and pulse easily and quickly.
More Images of Mophorn 737G Pulse Spot Welder 0.2mm Battery Welding Machine 110V Battery Spot Welder and Soldering Station Portable Pulse Welding Machine for Battery Pack 18650 14500 Lithium Batteries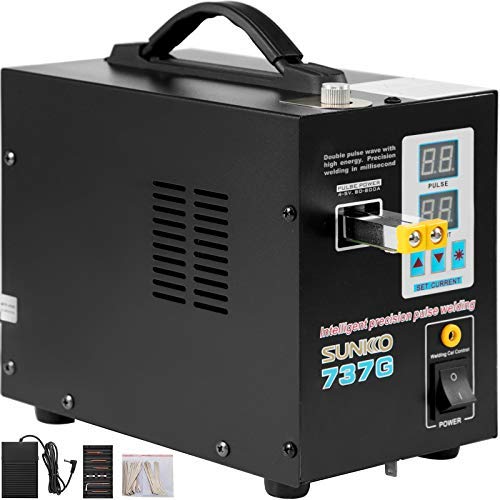 ---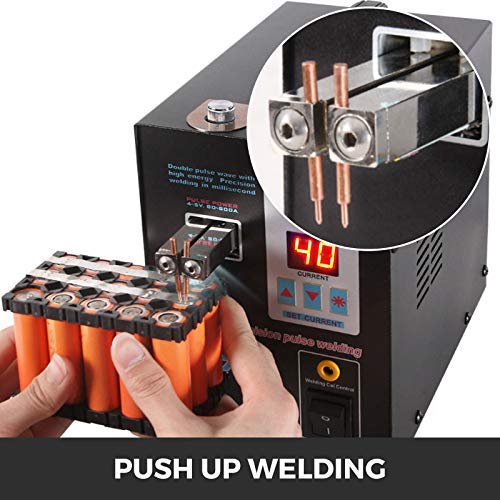 ---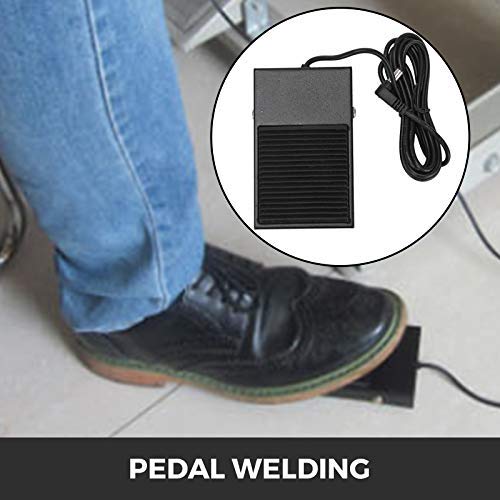 ---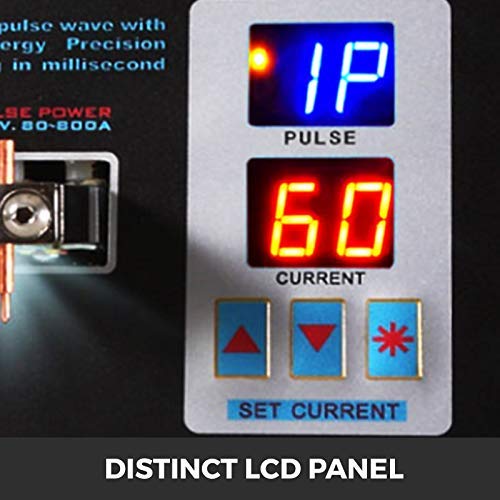 ---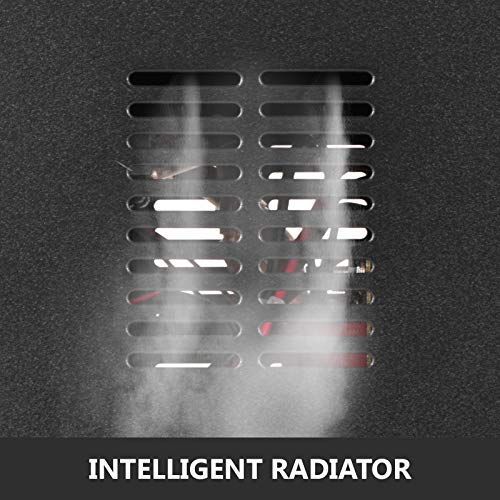 ---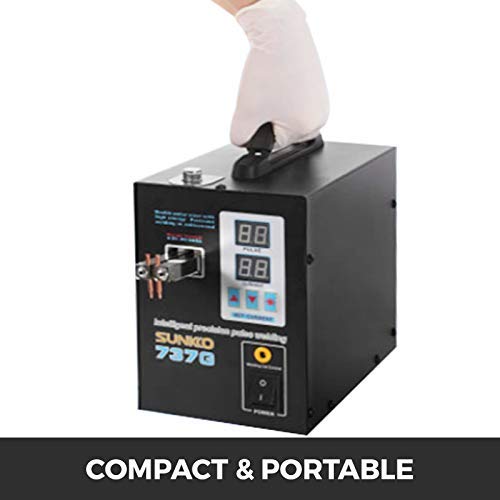 ---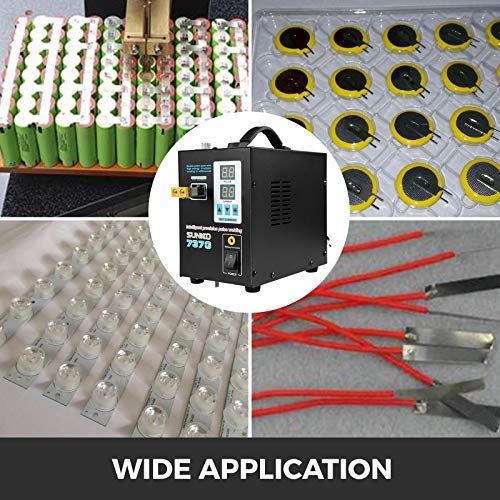 ---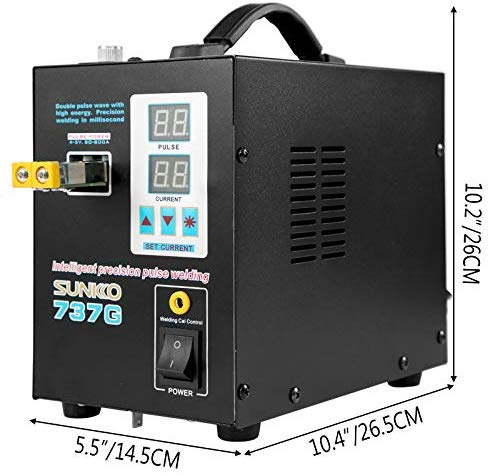 ---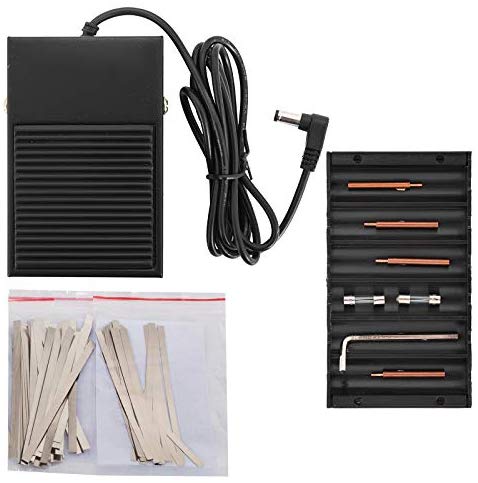 ---