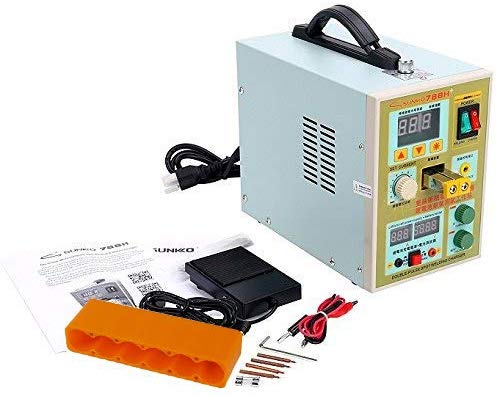 Sunkko 788H LED Dual Pulse Spot Welder comes with an adjustable charger with current range from 4.2 to 36 volt or 0A to 3A. The adjustable charger provides the utmost convenience for the charging and testing the battery.
This is a dual-pulse micro-computer spot welder that has good control of up to level 199, has precision parameter setting for all your welding convenience.
Sunkko 788H LED Dual Pulse Spot Welder features fast-setting knob of pulse serial so it is capable for welding thicker material.
On the other hand, the advanced battery tester can test the float charge voltage so you can get the internal resistance by selecting the appropriate charging current.
Sunkko 788H LED Dual Pulse Spot Welder also features foot switch and pressure adjuster for the improved accuracy of welding.
The complete package includes 788h spot welder, 2 x fuse (20A), 1 x foot switch, 2 pairs of welding rod, 1 x spanner, 1 x power cable, 1 x battery clamp and 0.1 x 4 mm straps.
Product Link: https://www.amazon.com/dp/B07452C39Q/
Features
It have foot switch and pressure adjuster, which improves the accuracy of welding.
One or two pulse welding mood adjustable; Has the fast setting knob of pulse serial (16 pulse), suitable for the welding of thicker material;
Has adjustable charger (4.2 – 36 V, 0 – 3 A), convenient for the charging and test of battery;
The specific battery tester can test the float charge voltage, therefore, you can get the internal resistance by selecting the appropriate charging current.
Double-pulse micro-computer spot welding and battery charger; Micro-computer control up to level 199 (99*1, 99*2), precision parameter setting;
More Images of Sunkko 788H LED Dual Pulse Spot Welder 18650 Battery Charger 800 A 0.1 – 0.2 mm 36V 60A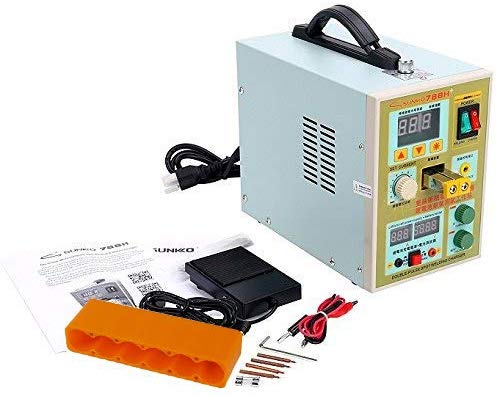 ---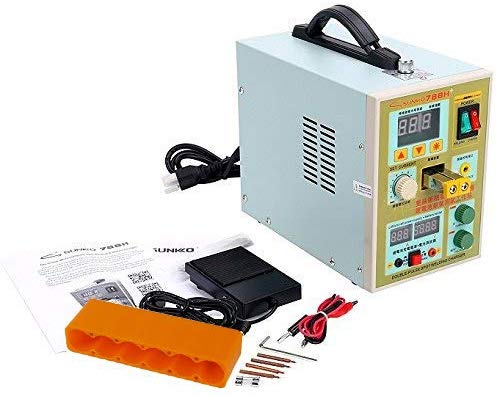 ---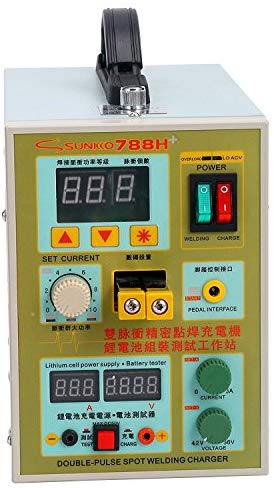 ---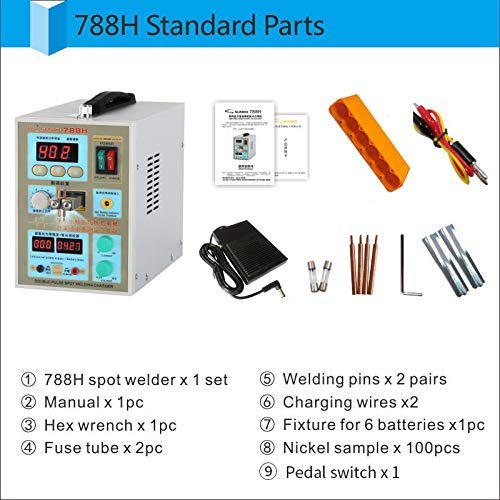 ---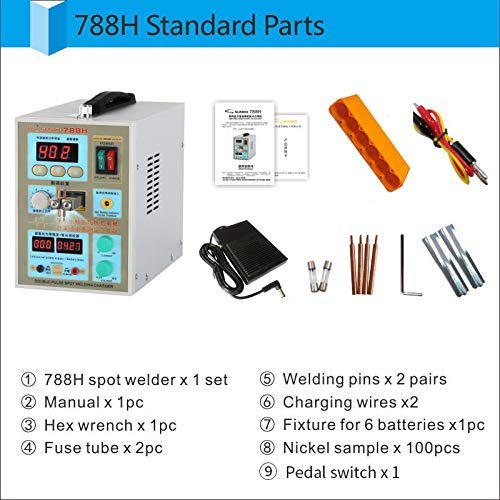 ---
---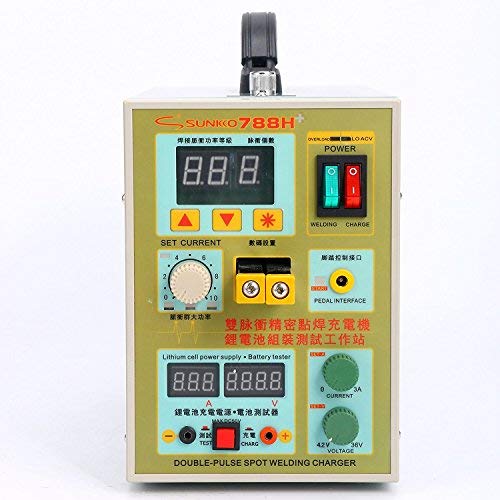 ---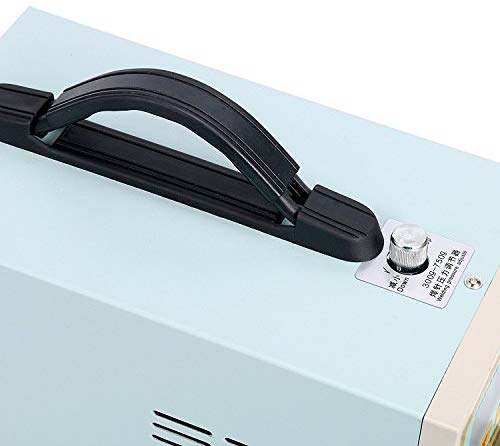 ---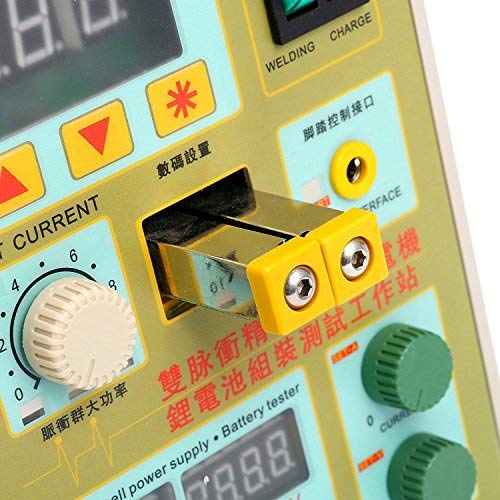 ---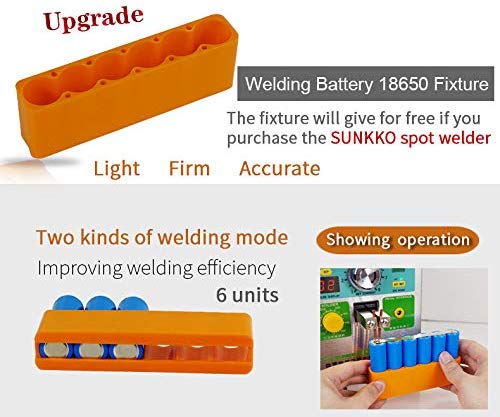 ---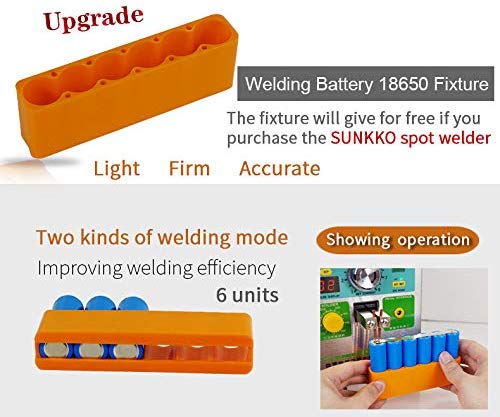 ---
---