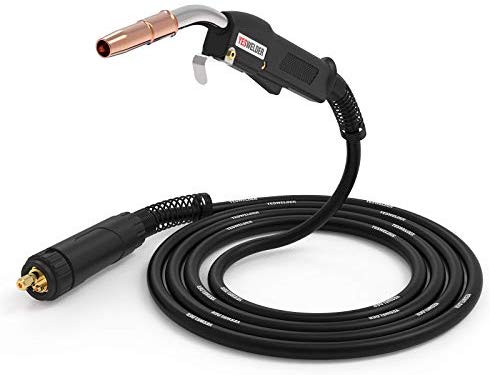 YESWELDER 15ft 250A MIG Welding Gun has maximum of 250 Amps current and it features a 15 feet lead. This tool is a new replacement of Tweco #2 MIG gun.
You can find an Euro quick connect fitting at the back end so you will not require any tools to remove or install the MIG gun.
YESWELDER 15ft 250A MIG Welding Gun works with various welding machines. Also, it features a standard .035-inch diameter tip and you will also find an extra tip in the package. Please know that consumable are compatible with Lincoln and Tweco (22-50 series nozzle, 32 insulator, 14-series contact tip, 52 series gas diffuser).
Product Link: https://www.amazon.com/dp/B07JJG7RJK/
Features
Consumables are compatible with Lincoln and Tweco: 22-50 Series Nozzle – 32 Insulator – 14 Series Contact Tip – 52 Series Gas Diffuser
The back end uses a euro quick connect fitting where no tools are needed to remove or install the mig gun.
This gun will fit a variety of machines
It comes standard with a .035″ diameter tip in the welding gun,and one more .035 and .045 tips in the package.
A brand new ReplacementTweco #2 Mig gun. The gun is rated for a maximum of 250 amps and has a 15 foot lead
More Images of YESWELDER 15ft 250A MIG Welding Gun Euro connection Replacement for Longevity Esab Tweco #2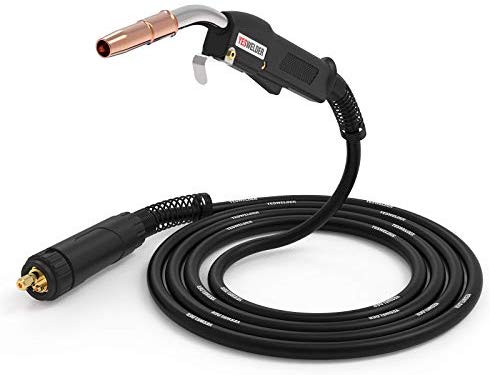 ---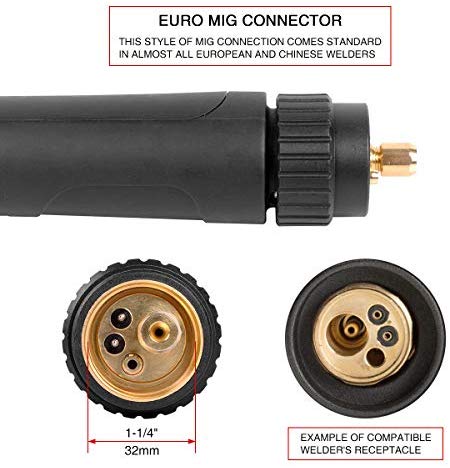 ---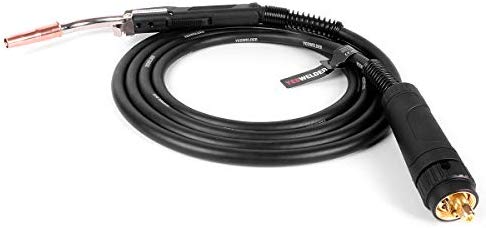 ---

---
---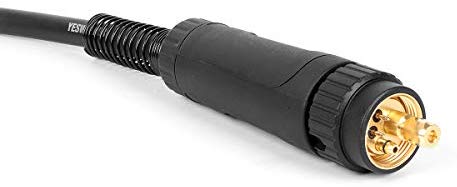 ---