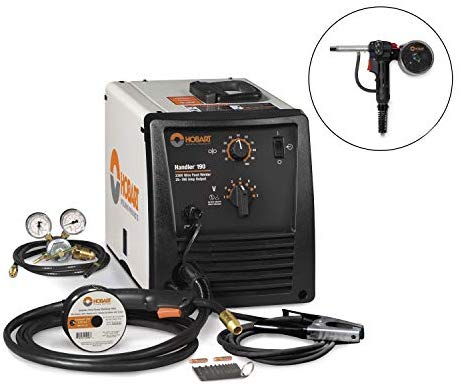 Hobart 500554001 Handler 190 will surely deliver professional and quality results. It requires 230-volt current and it comes with various impressive features for the ease of welding. It can weld 24 ga. to 5/16-inch steel in a single pass. And it supports 25 to 190 output amperage.
Further, Hobart 500554001 Handler 190 comes with 7 voltage selections for all your welding convenience. Further, this Hobart brand welder has enhanced magnetics and infinite wire feed speed control that offers easier fine control of the output parameters for improved arc performance with less spatter.
Hobart 500554001 Handler 190 has 30% duty cycle at 130 Amps current. The open circuit voltage is 31.
Of course, this Hobart 190 wire-feed welder offers an affordable option to weld aluminum with a small frame MIG welder.
It features spool gun circuitry so that you will not require additional kits or controls. Since it has optional direct plug-in SpoolRunner 100 spool gun so you can eliminate feeding problems coming from aluminum wire. This welding machine can also be used with mild or stainless steel wire.
Amazingly, Hobart 500554001 Handler 190 welder has a 7-positoin voltage switch and infinite wire feed speed control to create a welding arc that more perfectly matches metal thickness and wire diameter than any competitor in its class. With this high quality Hobart welder, you receive less spatter, professional bead appearance, excellent penetration and minimal post-weld cleanup.
Since this welding machine runs at 230 volt power so it offers impressive output that ranges from 25 to 190 amps. Consequently, it allows the users to weld materials which are as thin as 24-gauge and as thick as 5/16-inch.
Hobart 500554001 Handler 190 is very easy to setup and use. You just need to give just few minutes for setting it up and you are ready to weld. It also comes with a user guide, which is very helpful to set up your welding machine very well.
This welding machine is made to tackle those welding projects that require more power. Yes, you can use this welder for welding auto body panels, mower decks, exhaust systems, trailer frames, tool carts, hitches, lawn and garden equipment, metal sculpture, farm equipment and many DIY projects.
Product Link: https://www.amazon.com/dp/B005CGZNMM/
Features
25 to 190 output amperage
7 voltage selections, enhanced magnetics and infinite wire feed speed control offers easier fine control of the output parameters for improved arc performance with less spatter
Welds 24 ga. to 5/16in. steel in single pass
30% duty cycle @ 130 Amps.Open Circuit Voltage:31
Powerful and Professional Results. Operates on 230V power
More Images of Hobart 500554001 Handler 190 with SpoolRunner 100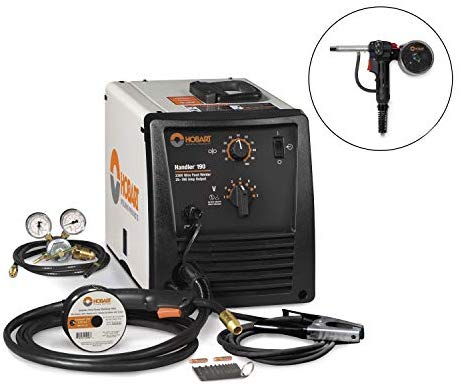 ---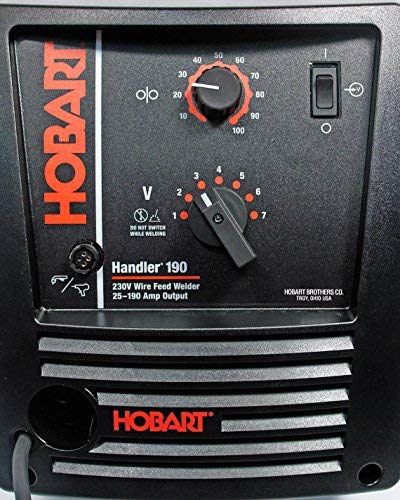 ---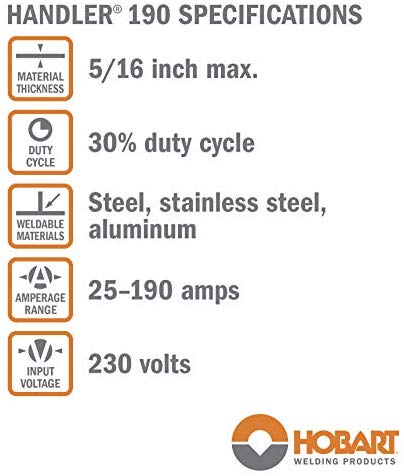 ---
---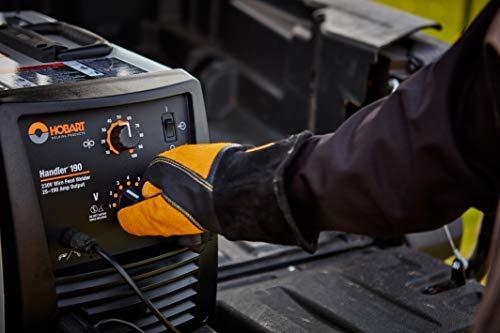 ---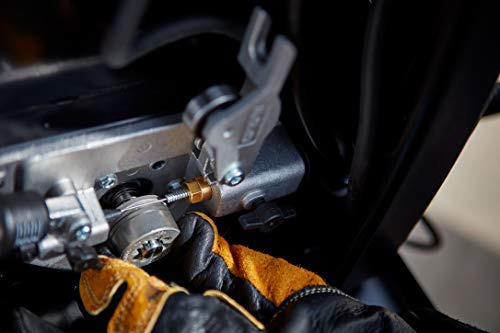 ---