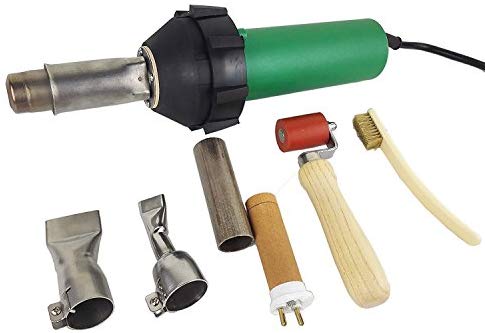 JIADING Professional 1600W Hot Air Gun comes with all the required accessories such as 20mm nozzle (wide slot), 40 mm nozzle (wide slot), silicone pressure roller 40 mm, brush and heating element. This product is also protected with one-year of warranty that doesn't include heat element.
The Jiading air gun is an industry-standard product that delivers reliable performance. It has an impressive temperature adjustment capability from 40° C to 700° C. The hot air gun has a tube protection capability for the security purpose.
Product Link: https://www.amazon.com/dp/B01KK16LQU/
Pros
The welding heating gun is a good replacement for the costly OEM heating element.
The assembly is not complicated and no problems in heating.
Many users say that this is a low-price gun with high quality, which is only available with bigger brands.
The seller is very fast to ship the product on Amazon.
Cons
Some users complain that the cores burned up on the first day of use.
For some users, it is a little bulky to use.
Damaged product is shipped to some users on Amazon.
Many users complain that it doesn't work after one or two days use.
Video – Hot Air Tool RION for plastic welding, repair, tank & pipe
More Images of JIADING Professional 1600W Hot Air Gun PVC Heat Gun Hand Held Plastic Welder heating gun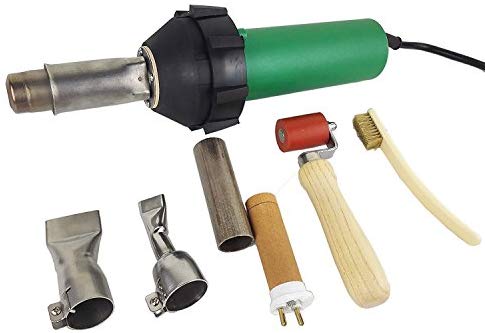 ---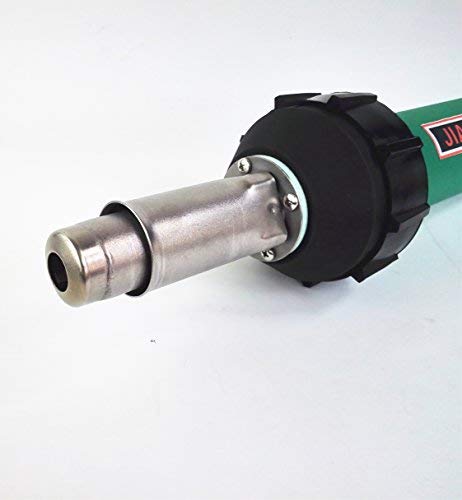 ---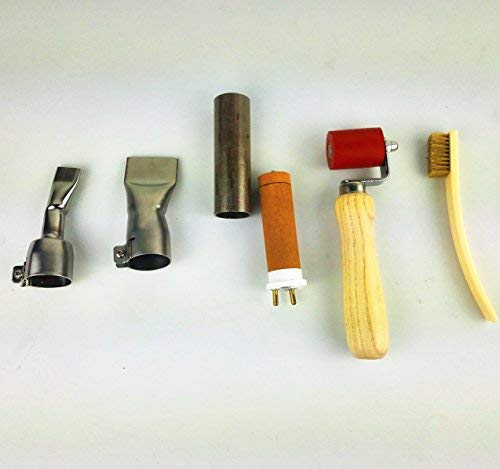 ---