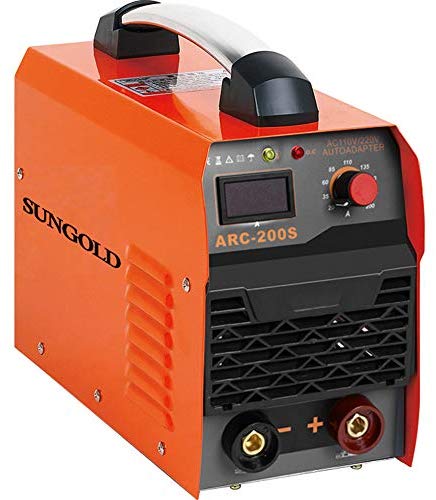 SUNGOLDPOWER ARC MMA 200A Welder is a performance oriented machine that is based in the advanced and latest IGBT dual voltage technology. This powerful technology will surely increase the output of the welder.
More importantly, this welder comes from SungoldPower, which is a popular brand for a wide range of welding machines. Since the Sungoldpower ARC MMA 200A welder is based on advanced control module so it greatly enhance the performance for the greatest satisfaction for the need of different welding requirements.
SUNGOLDPOWER ARC MMA 200A Welder has good safety feature that includes over-voltage protection, under-voltage protection, over-current protection, over-load protection. Further, it is based on auto hot-start and anti-stick technology and it has adjustable arc force, EMC and VRD.
The highlights are AC 220V / 110V rated input voltage, 50hz/60hz frequency, 1.6-3.2mm welding electrode, 1-20mm welding thickness, 32A rated input current, 20 to 200A output current and 60% rated duty cycle.
This high performance Sungoldpower welder is based on the latest IGBT technology for the ease of welding.
The complete package includes 1 x MMA 200A welding machine, 1 x English user manual, 2 x cable joint, 1 x inner hexagon spanner, 78.7-inch AC cable wire, 98.4-inch electrode holder and cable and 59.5-inch ground clamp and cable.
Product Link: https://www.amazon.com/dp/B01MRNGTHC/
Features
Supplied complete with AC Plug,electrode holder and cable, earth clamp and cable, Complete package.
Anti-sticking preventing against over loading the unit easing removal of the electrode,thermostatic control,fan cooled carrying strap and handle.
Hot start, arc force overload protection:over-voltage protection, under voltage protection, over current protection, over load protection
Please Note: some cheaper welders are only about 7-10lbs, looks like a toy; however, SUNGOLDPOWER welder is heavier than others, because SUNGOLDPOWER welder is full-bridge welder (many cheap welders are half bridge welder), we use more high quality components to support its perfect working and long-life time.
Advanced control module IGBT dual 110V and 220V, improves the performance of the welding machine. IGBT MMA welder adopting advanced full bridge IGBT inverter technology
More Images of SUNGOLDPOWER ARC MMA 200A Welder Dual 110V 220V IGBT Hot Start Welding Machine DC Inverter Welder 200 AMP LCD Anti-Stick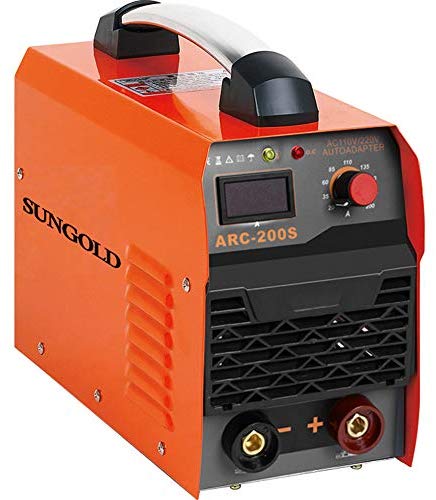 ---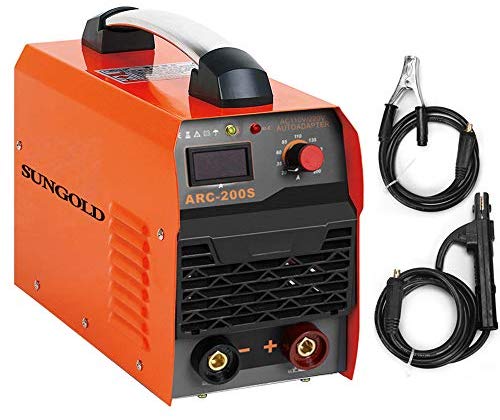 ---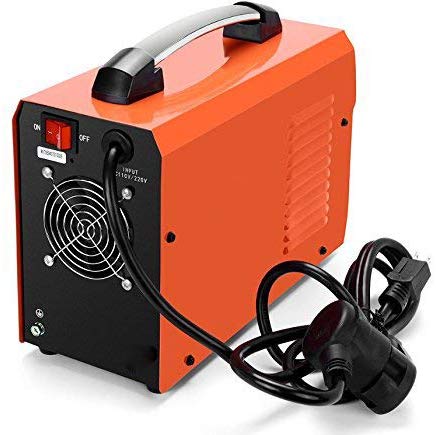 ---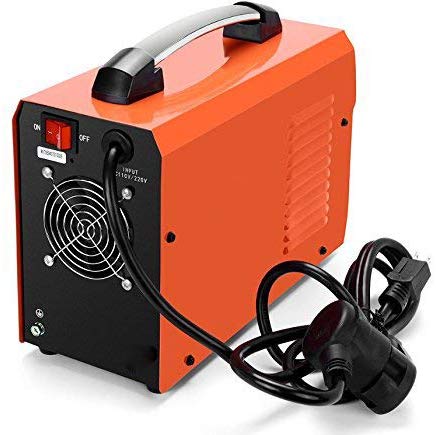 ---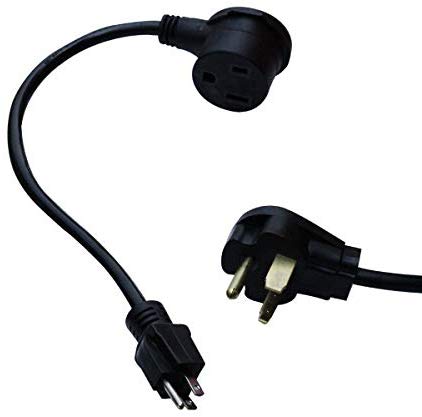 ---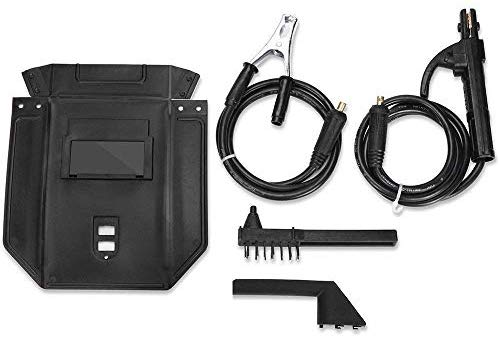 ---