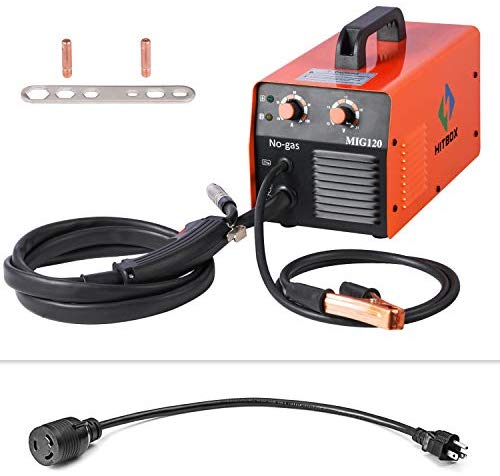 HITBOX MIG Welder is a powerful machine that comes at an affordable and discounted price if you buy it from Amazon.com.
It has great welding features including an easy control panel, 40% duty cycle, overload safety protection, and lightweight / portable design. This Hitbox welding machine is also protected with one year of warranty for the peace of mind.
With this welding machine, you will be able to perform gas shield arc welding, MMA welding and self-shield arc welding. Further, this Hitbox welder is based on IGBT technology that greatly enhances the reliability of the welding machine.
Also, it features closed loop feedback control, constant voltage output, workable under network voltage fluctuation within 15% high or low. It has 35 KHz inverter frequency so it can greatly minimize the volume and weight of welder.
Amazingly, unique dynamic characteristic control circuit is used in gas shielded arc welding, stable arc, little splash and efficient welding. And the switching frequency passes audio-range to eliminate noise pollution. This welder by Hitbox is perfect for home, auto repair shop and other welding shop.
The Hitbox welder has adjustable heating capability, greatly handle carbon steel metal, and has integrated cooling fan, thermal overload protection and a torch with on/off safety control. This product is also CE approved.
Important specification are 110V / 120V rated input voltage, no-gas operation, 40% duty cycle, 10-120-amp welding current, 210V max open voltage.
Product Link: https://www.amazon.com/dp/B07KW32XFP/
Features
EASY CONTROL PANEL, EXCELLENT WELD CHARACTERISTICS – The panel of Hitbox MIG 120 welder is very simple which make it much more easier to operate. Hitbox MIG 120 welder has adjustable wire feed speed and power settings, you can adjust it to suit your application. Its arc is smooth that bring you a decent job. Please kindly note that the earth clamp and MIG torch are undetachable
OVERLOAD SAFETY PROTECTION – Hitbox MIG 120 welder come with a safety feature where the welder is automatically turned off when it it too hot or the volt and current exceed their range. This function will keep you and your welder safe. There are fans helping to cooling the welder when working
SUPER LIGHTWEIGHT & PORTABLE – Hitbox MIG 120 welder weights 17.6lbs. This mig welder is certainly more convenient to use. You can use it for those jobs where a welder that's more portable is an advantage, such as an outside job
40% DUTY CYCLE, LONGER LASTING – Hitbox MIG 120 welder has a rated duty cycle of 40% at 120 amps. With this feature, this MIG 120 will protect you and your welder from any long-lasting damage. It may be irritating when the welder switches itself off but then you can ensure that this MIG welder will last a longer time
1 YEAR WARRANTY – Hitbox MIG 120 welder offers good warranty. If you meet any problem when using this machine, please feel freely to contact us at the first time. Our 24 hours online customer service will help you fix it. Just buy Hitbox machines with confidence
More Images of HITBOX MIG Welder 120AMP 110/220V DC Dual Volt Mini IGBT Inverter Gasless MIG Welding Machine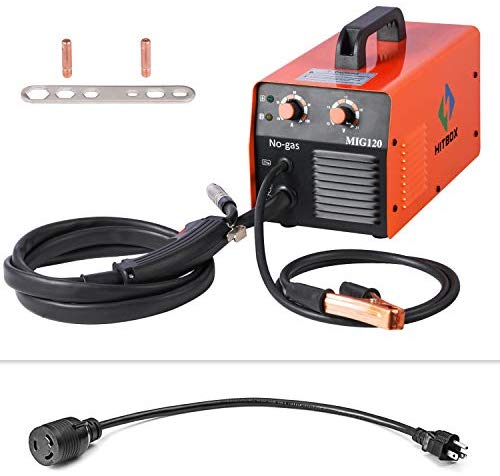 ---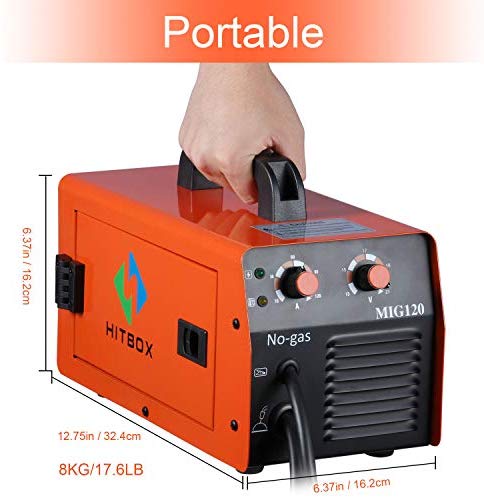 ---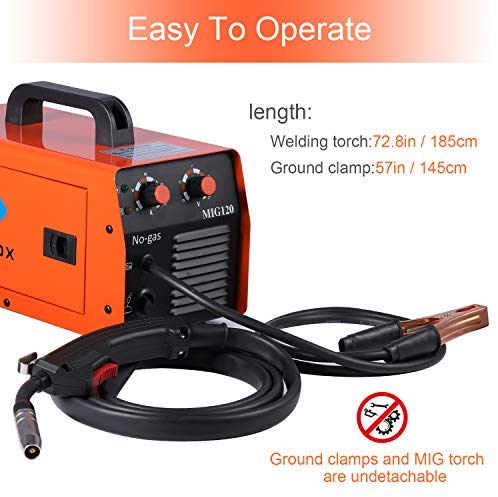 ---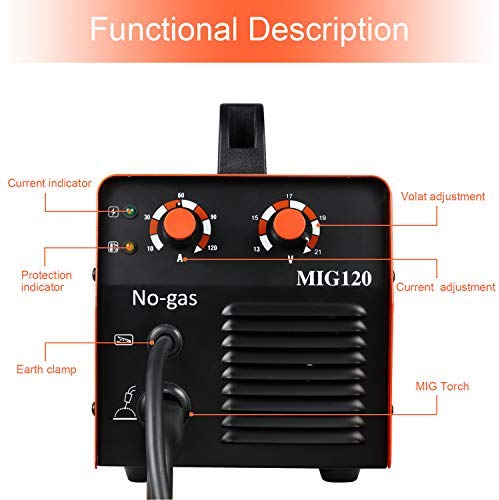 ---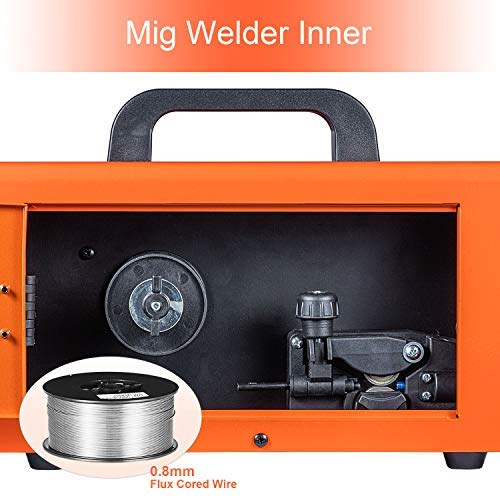 ---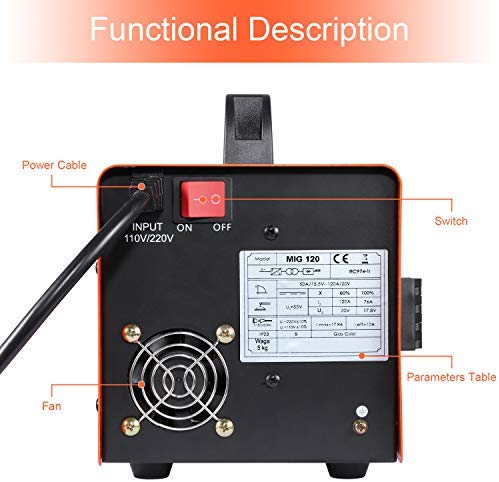 ---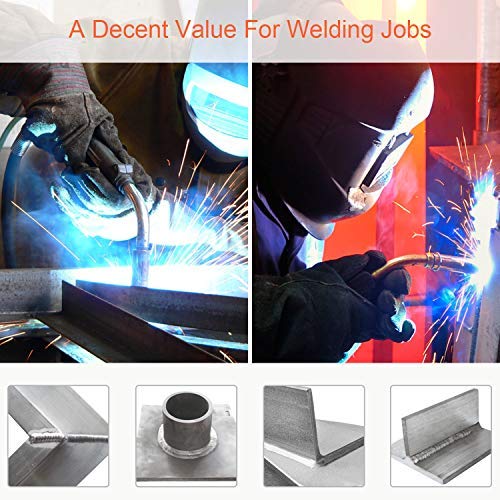 ---