The number of welding face shields can be so overwhelming. They are part of the personal protective types of equipment that will take care of the operators face. We are going to see the features of the Uvex Bionic face shield. It possess quality features that depict the benefits of the welding face shield.
The Uvex welding face shield is a full shield design that provides built-in chin protection and an extended top of the head coverage. It is useful in protecting against falling or even the flying objects. It will also protect against impacts, chemical splashes, and airborne debris and also the black matte color. The welding face shield should also have excellent optics to improve visibility. It should always be lightweight so that it may accord comfort and convenience while welding.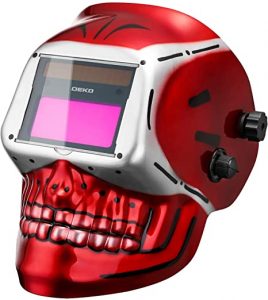 A welding face shield should also be easy to set. The features that lead to setting it should accord the most exceptional convenience while setting it up. Many welding face shields are available. It may be a challenge for a beginner to choose the best. You need to keenly check through the features to be able to pick one that will deliver the convenience that you are looking for!
The welding face shield will take care of your face, especially the eyes, nose, and even the mouth against the dangers of emissions from the wedding! Ultraviolet rays and infrared rays are harmful, and therefore you need to stay protected with a welding face shield! They are inexpensive and necessary for your safety.