Clear lenses are the excellent welding lenses that have won the hearts of many professional welders. They meet the American international standards for the mechanical impact resistance. The clear welding lenses will be useful in the indoor applications so that the operator is protected against the cases such as the splashes, sparks, or even the flying particles. You may find different varieties of welding lenses in the market. Most of the welding lenses excel in offering the side shields to even the wraparound lenses.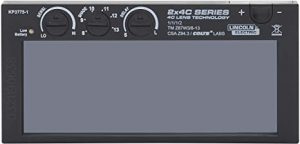 It would be best if you always chose the best based on the hazards that are involved with welding. The dangers of the working environment will determine the choice of welding lenses. You may need the safety glasses with side shields when you are seeking protection against the flying particles. Goggles can be essential when you need a practical seal against the particles that might enter your eyes.
A clear polycarbonate welding lens is the best safety glasses that can block the ultra violet radiation that goes even up to 385 nanometers. It has the best blocking abilities that make it excellent in taking care of the exposure of emissions from welding.
Welding lenses will ensure that you stay healthy. You don't need to be exposed to the UV rays while doing your welding assignments. It will be best to be used by all people who stay around the welding area lest you end up with painful eyes even when you were not doing the welding task! You always need to consider your safety as the topmost priority!