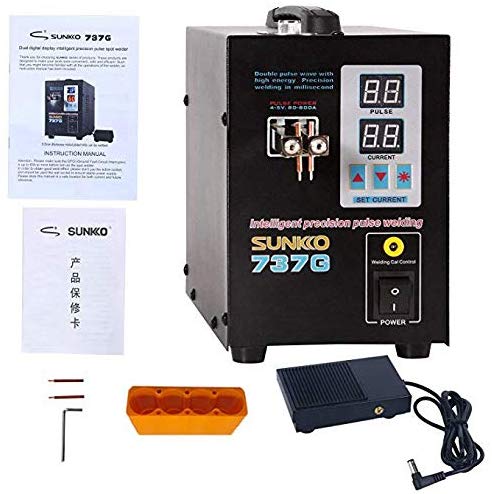 Handhold YaeCCC 737G Battery Spot Welder comes with dual pulse mode selection and 0 ~ 99 level current setting that can allow the machine to weld nickel strip within 0.05 ~ 0.2 mm thickness this way it will be able to make the spot more reliable.
Since it has both welding head and foot switch so this combination will surely meet your different welding requirements. Also, this high quality welding machine is perfect for most small battery packs welding.
Handhold YaeCCC 737G Battery Spot Welder has specifications such as 110V AC input voltage, 1.5KW maximum power, 4.3KG net weight, 140 x 245 x 200 mm size, 1 to 10 ms 2 pulse time, 0.5 to 5 ms 1 pulse time.
It works with 0.05 to 0.2 mm welding thickness, however for pure nickel strip the welding thickness is 0-0.15mm. It has work cycle of less than 20 times in one minute for intermittent welding.
Handhold YaeCCC 737G Battery Spot Welder is good for various type of rechargeable battery wire lead, assembling and welding lithium battery and mobile power, repairing battery packs, welding lead sheets and wire of hardware parts.
The complete package contains 737G main machine, 1 x foot pedal, 1 x hex wrench, 4 x welding pins, 2 x fuse and an instruction manual.
Product Link: https://www.amazon.com/dp/B07CV68VZD/
Features
Use micro chip for controlling precision current to weld in precision.
Welding power can be set and displayed on Led panel.
There are wide range of selecting current(1/2 pulse) can be selected to make your work more convenient,safe and efficient.
It is suitable for welding charging battery pack,button cell leads,hardware to process,etc.
Controlled by micro computer.
More Images of Handhold YaeCCC 737G Battery Spot Welder with Pulse & Current Display 1.5 kw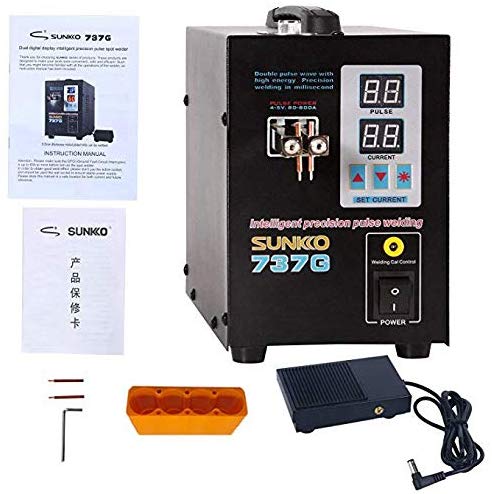 ---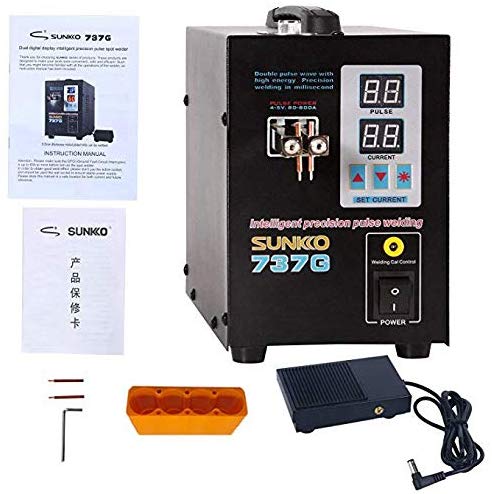 ---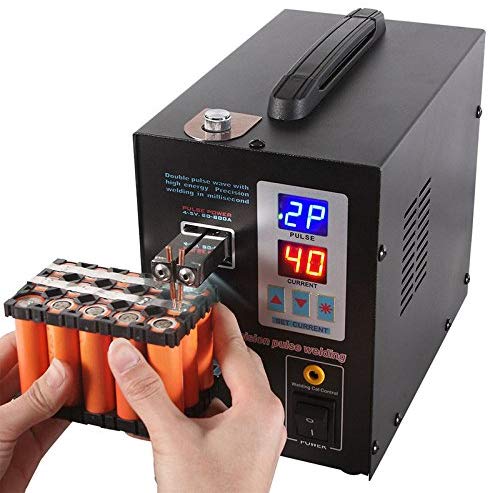 ---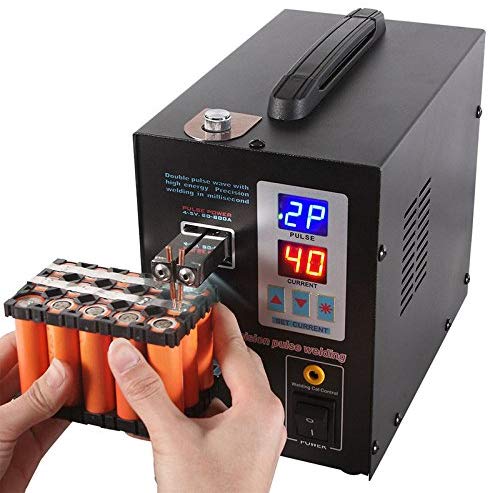 ---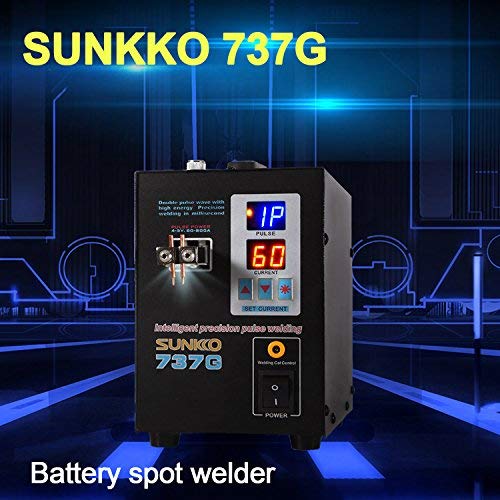 ---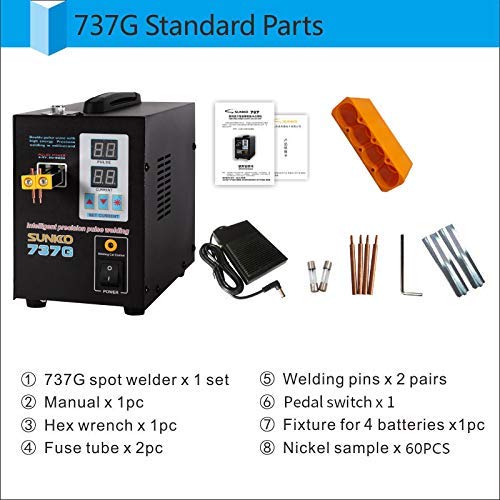 ---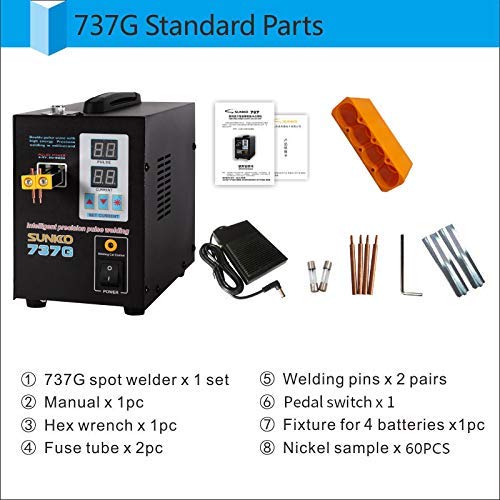 ---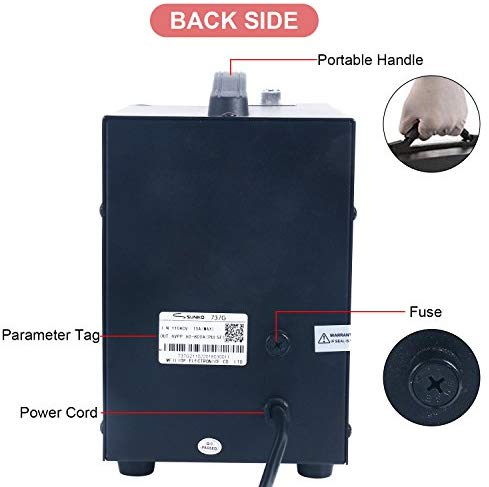 ---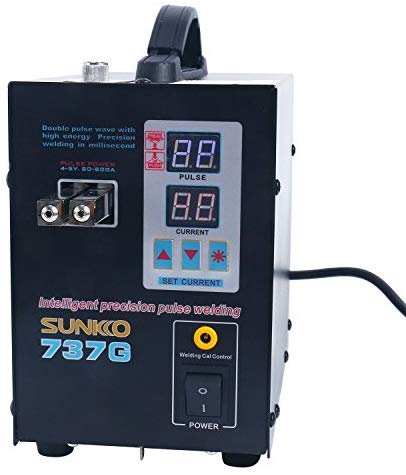 ---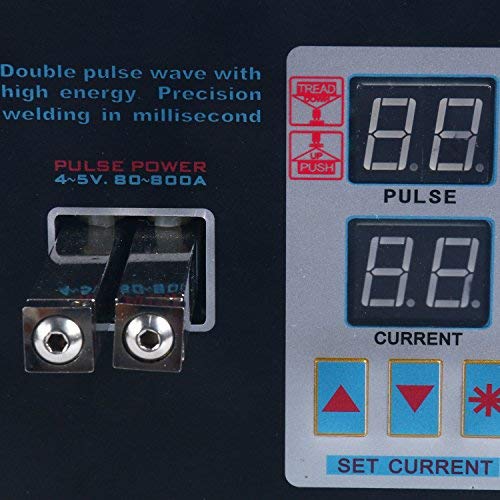 ---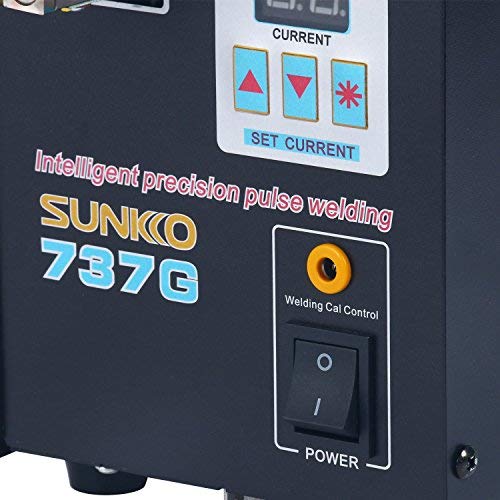 ---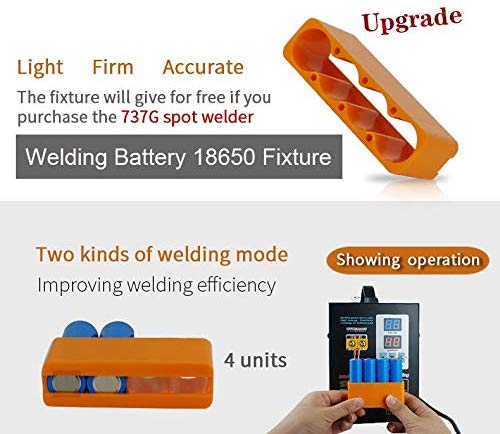 ---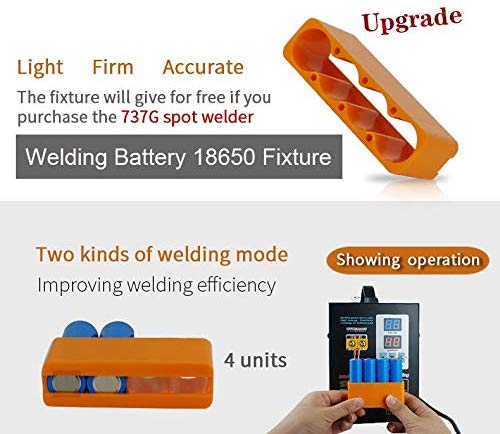 ---