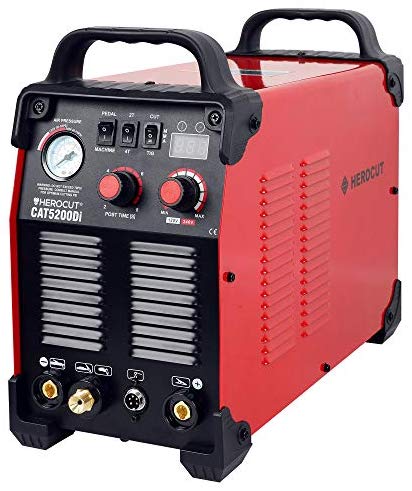 This is a 3-in-1 machine that consists of Plasma cutter, TIG and MMA welder. Since this welding machine comes from HeroCut brand so there shouldn't be any doubts to the quality and performance. Amazingly, this product is based on an advanced Fuji IGBT technology.
When it comes to portability and lightweight profile then this welding machine is also good from these points. Yes, it is a portable and lightweight welding machine letting you carry it anywhere you go.
The current requirements are different for all the machines such as Plasma cutter, TIG welder and MMA welder. Plasma cutter requires 15 to 50 Amps current; TIG welder requires 15 to 200 Amps current and MMA welder requires 15 to 200 Amps current.
Also, this is a dual voltage welding machine that works on either 110V or 220V (120/240 volts). You don't need to set anything regarding the voltage because the machine will automatically indicate the voltage. This is a convenient unit that features 2T/4T function
Product Link: https://www.amazon.com/dp/B07VBT3MRN/
Features
Inverter Air Plasma Cutter, 50Amps Output Current, Clean Cutting Thickness:12mm in 70 PSI, Max Servance Cutting Thickness 16mm
The current can be adjust from 15-50 for CUT, 15-200 for TIG/MMA, Post time also can be adjust from 2-8 Seconds.
FUJI High Quality IGBT, Lightweight and compact, With a Full New design handle and foot rubber Protect the machine very well.
Quick Air installed NPT 1/4" Industrial Plug and air filter regulator, It is allow you qucik connect the air from air compressor to machine.
Auto indicate Dual Voltage 110/220v ( 120/240v ), It is Auto indicate the voltage. The Current For TIG/Stick: 15-200Amps, Easy ARC Start, Reliable Arc, Deep welding pool and good welding surface shape.
More Images of HeroCut Plasma CAT520D HF-Touch Cut/Tig/Stick 3 in 1 Combo Welding Machine, 14mm Clean Cut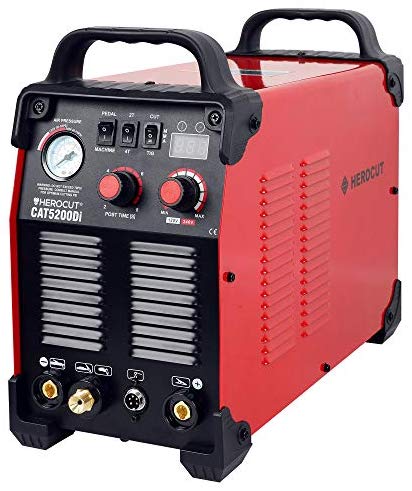 ---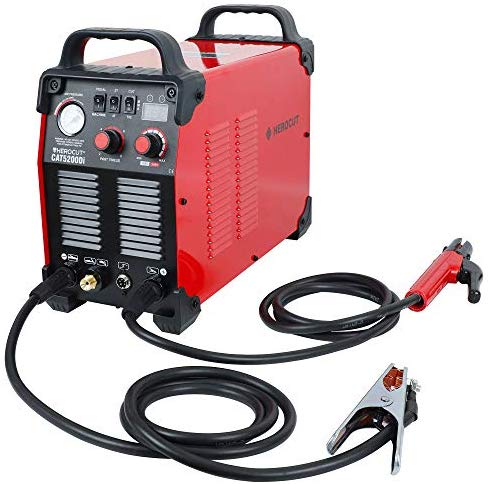 ---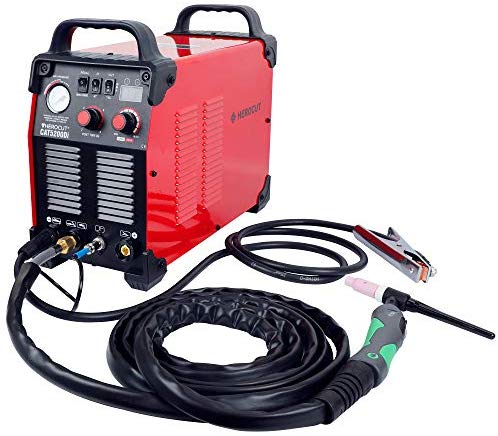 ---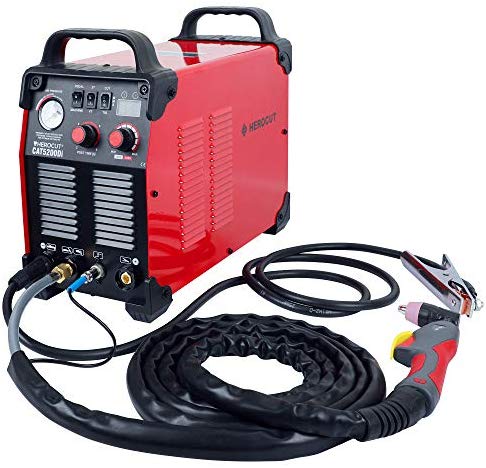 ---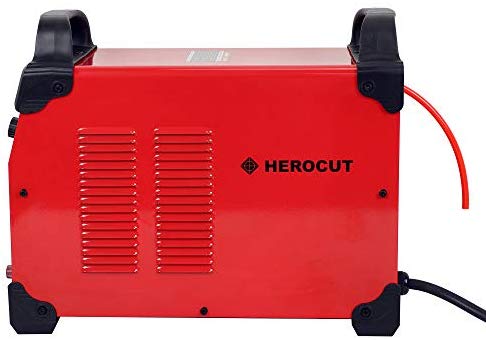 ---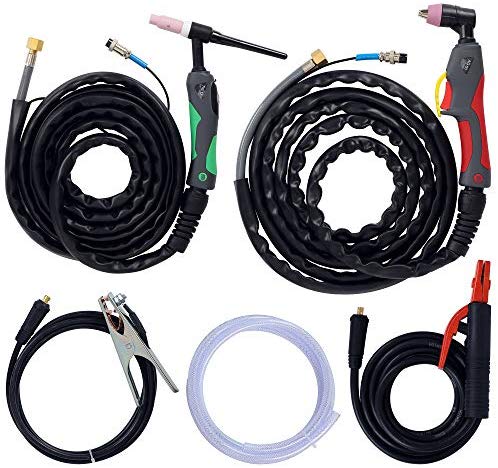 ---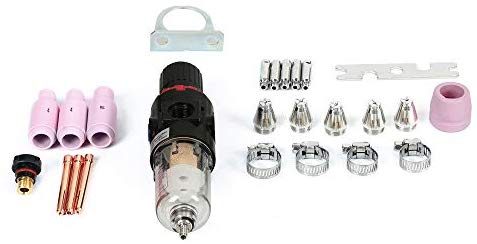 ---