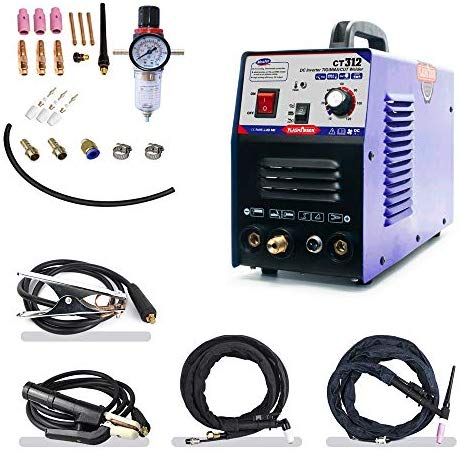 Tosense CT312 TIG/MMA Air Plasma Cutter has 10-120A DC electric current output for TIG welder It delivers high quality TIG welding on various materials including nickel alloys, stainless steel, copper, bronze and brass. On the other hand HF start improves tungsten life without any doubts.
You can receive 30AMP Plasma cutter current output. The Plasma cutter has portable profile that provides impressive portability and it uses safe compressed air to cut stainless steel and other materials.
TIG/MMA Air Plasma Cutter is a small-size, light-weight unit, which has impressive energy saving capability. It has no noise and gives small splashing, great penetration. This machine is very easy to operate.
Tosense CT312 TIG/MMA Air Plasma Cutter has impressive safety features. So it can greatly provide over-voltage protection, under-voltage protection, over-current protection, over-load protection. It has impressive capability of automatic compensation for voltage fluctuation. This Tosense Plasma cutter is a good tool for DIY that comes with air-cooling and thermostatic protection.
Product Link: https://www.amazon.com/dp/B076K7GYNC/
Features
Small size, light weight, energy saving and no noise Small splashing,great penetration, easy and simple to operate and aesthetic appearance of weld seam Over-voltage protection, under voltage protection,over current protection, over load protection.Automatic compensation for voltage fluctuation
Stick/MMA Welder:10-120AMP DC Stick/MMA Electric Current Output; Easy ARC Start, Stable Welding Arc, Deep Weld Pool and Beautiful Welding Shape; Adjustable Hot Striking Arc Current Which Can Greatly Improve the Arc-Starting Function; Suitable for Welding with Different Kinds Basic Electrode
Plasma Cutter:30AMP Plasma Cutter Current Output. Compact Plasma Cutter Has a Handle for Portability and Uses Non-Hazardous Compressed Air to Cut Stainless Steel, Alloy Steel, Mild steel, Copper, and Aluminum ect
TIG Welder :10-120A DC TIG Electric Current Output. Quality TIG welding on stainless steel, nickel alloys, copper, brass and bronze etc .HF start improvers tungsten life
Air cooling, thermostatic protection, suitable for DIY
More Images of TIG/MMA Air Plasma Cutter – Tosense CT312 3 in 1 Combo Welding Machine,120A TIG/MMA, 30A ARC Plasma Cutter Dual Voltage 220V/110V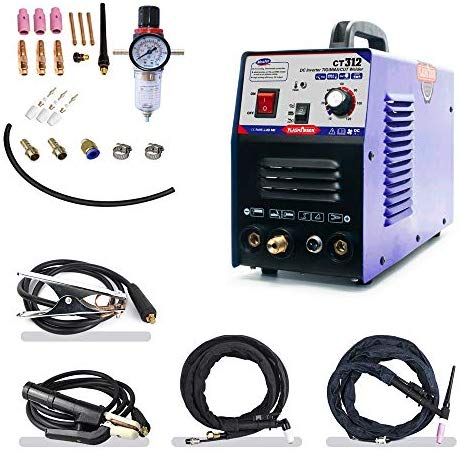 ---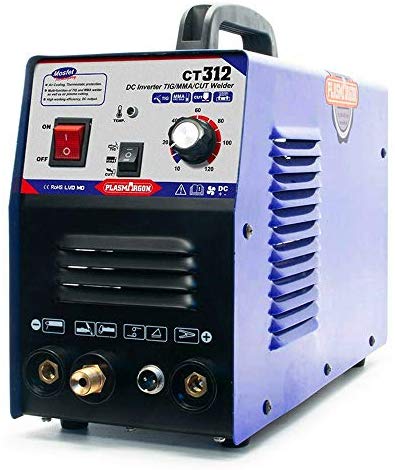 ---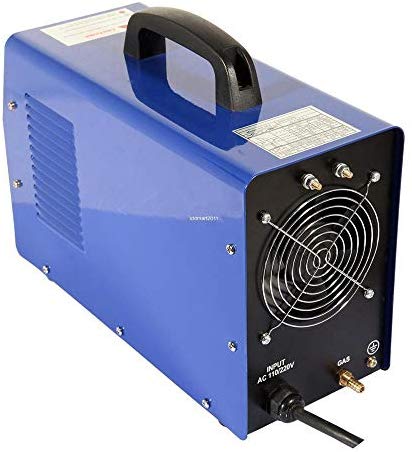 ---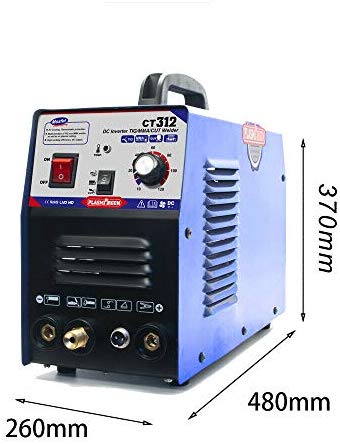 ---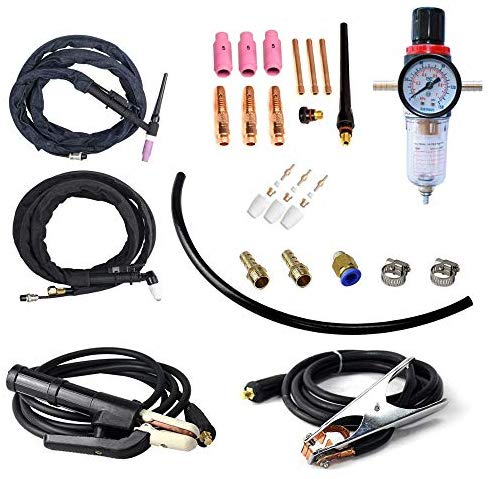 ---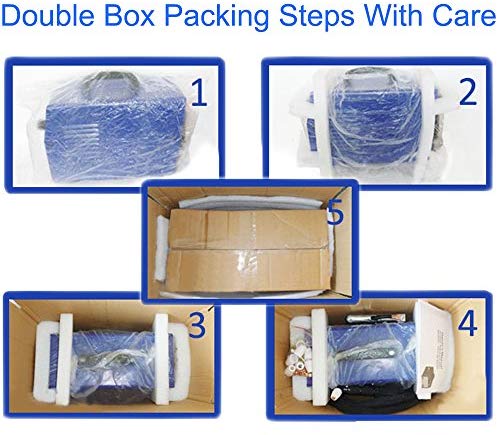 ---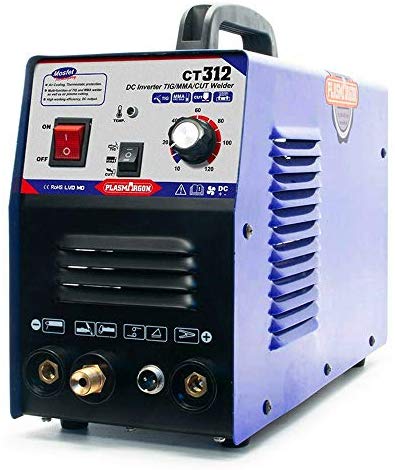 ---